Royston Jackson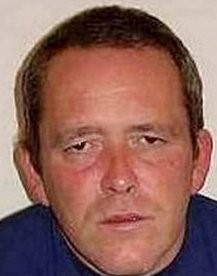 AKA
DOB
1967
Occupation
Kill Total
2
Kill Place
Essex & Nofolk
Kill Date
1989 & 2008
M.O.
Stabbing & Strangulation
Victim
Stephen Raven
Gordon Boon
Court
Newcastle Crown Court
Judge
Mr Justice Underhill
Prosecution
Timothy Spencer QC
Defense
William Taylor QC
Click Here
1989, Jackson strangled Stephen Raven, then dumped his body. Mr Ravens' clothing had been interfered with; although he was wearing clothes, they had seemingly been taken off prior to his killing because his underpants had been put on inside out and back to front
Jackson served 16 years of his life sentence.

2006, Jackson released from prison on life licence.

3rd October 2008, Jackson strangled convicted sex offender Gordon Boon and dumped his body in a lane at Great Witchingham, Norfolk, only two years after being released from prison for the first murder.
The pair had met in a bail hostel, the motive is not known, but Mr Boons' clothes had been opened, similar to the 1989 killing of Mr Raven.

Tuesday 23rd March 2010, Mr Justice Underhill said: "This was a shocking murder. You are evidently a very dangerous man".
"I am obliged to pass a sentence of life imprisonment on you and you will spend the rest of your life in jail. The early release system will not apply in your case."

Jackson received a 'Whole Life tariff' and goes on a Home Office list of those who should never be released. See list here >>

Friday 30th December 2016, Reported that Jackson has attacked fellow inmate and killer Nathan Matthews, at Long Lartin prison, pouring boiling butter over his head and neck, Prison officers were quick to the scene dousing Matthews in cold water.
December 2018, announced that Jackson, serving his sentence at HMP Whitemoor, has terminal cancer, the cancer has consumed his lungs and liver.
March 2019, HM Prison service confirmed the death of 52-year-old Royston Jackson, at Thorpe Hall hospice in Peterborough.