Jake Davison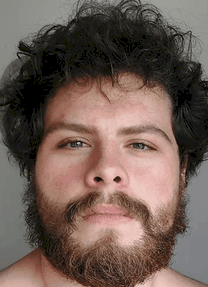 AKA
DOB
1999
Occupation
Crane driver
Kill Total
5
Kill Place
Plymouth
Kill Date
13 August 2021
M.O.
Shooting
Victim

Maxine Davison-51;

Sophie Martyn-3;

Lee Matryn-43;

Stephen Washington-59;

Kate Shepard-66.
September 2020, 21-year-old Jake Davision accused of assault.
December 2020, after the assault charge Davision has his gun and licence removed.
July 2021, Davison had the gun, and his license returned to him. It has been alleged that the firearm and license were returned to him after he completed an 'Anger management' Class.
Jake Davison posted frequently on social media about being single, he blamed feminism, and was a supporter of the INCEL movement. This misogynistic movement has been associated with at least six mass shootings across the USA in recent years. The movement blames feminism, stating that thier supporters are denied romantic or sexual partners due to the rise of feminism. (INCEL = involuntary celibate).
Thursday 12th August 2021, Devon & Cornwall police were called to a serious incident in Biddick Drive, in the Keyham area of Plymouth just after 6pm.
Davison shot dead his 51-year-old mother Maxine Davison, also known as Maxine Chapman, at her house in Biddick Drive in the Keyham area of Plymouth. He then left the house, armed with a semi automatic gun
He then killed 3-year-old Sophie Martyn, and her 43-year-old father Lee Martyyn, in the same road, before shooting at two other residents - a man aged-33 and a 53-year-old woman. Both received significant injuries that were not life-threatening.
Davison then went to a nearby park on Henderson Place., where he shot and killed 59-year-old Stephen Washington, before shooting Kate Shepherd, aged-66, She initially survived, but later died in Derriford Hospital. Davison then turned the gun on himself.
The Independent Office for Police Conduct (IOPC) has stated that it will investigate Devon and Cornwall Police's decision-making in relation to Davison's possession of the gun and the associated license.
The last mass shooting in Britain happened in 2010 when taxi driver Derrick Bird killed 12 people in Cumbria.