William Burklitt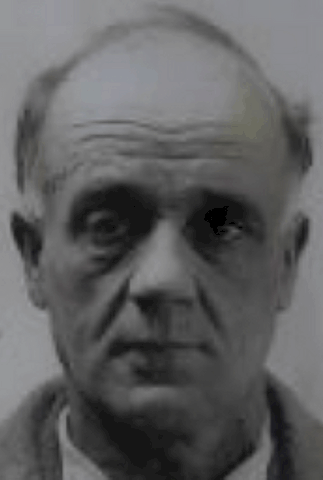 AKA
Hessle Road Serial Killer
DOB
18 Sept 1887
Occupation
Fisherman
Kill Total
3
Kill Place
Hull
Kill Date
1915, - 1925 & 1935
M.O.
Stabbing & Strangulation
Victim
Mary Tyler - 32

Ellen Spencer - 44

Emma Brookes

Burkitt was a fisherman who lived in Kingston-Upon-Hull, in the north east of England. He was the eldest of nine children born to Mary Ann and William Burkitt Sr, His father died at age 35 in 1901, this had a huge impact on Burkitt.

November 1913, Burkitt appeared in court and was ordered to pay for an illegitimate child. The following month he was called back to court, having ignored the court's demands.

1914, Burkitt was arrested on several occasions for being drunk and disorderly.
Burkitt was enlisted during the First World War to work as a mine sweeper as so many from the Hull and Grimsby area did. His service started well but he went on to desert from two ships, the HMS Hero and HM Trawler Dinas.

5th November 1914, Burkitt's ship, HMS Hero, had docked in Dover. Instead of staying with the trawler ship, as his crew did, he left and escaped from the docks, he made his way to the railway station where he travelled back to his hometown of Hull on the train.
The incident was his first case of desertion, and he was brought before the Hull Police Courts and ordered to pay costs. He was then collected by the Navy after being sentenced, and then sent back out to sea.

April 1915, 5-months later, he appeared in court in Hull for a second time, charged with deserting the HM trawler Dinas at Dover.
The offence saw Burkitt remanded for 10 days, before he was found guilty and fined yet again. Burkitt did not go back to sea, and instead started working on Hull's docks.

Soon after, Burkitt began a relationship with married, Mrs. Mary Ann Tyler, known as Polly, and the two started a turbulent on/off relationship.

28th August 1915, after a volatile few months, and In the heat of an argument over a photograph of Burkitt with another woman, he picked up a knife, put it to her throat and stabbed her to death.
The body of married woman Mrs Tyler was found with several severe throat wounds and was found after Burkitt admitted to his mother that he had killed her, even taking his mother to the house to show her the corpse.

23rd November 1915, he appeared before a court in York Castle charged with murder of his mistress, Mrs Mary (Polly) Tyler, Burkitt said during the trail that they argued over a photo, he stabbed her several times.
The jury retired for just an hour, and found Burkitt guilty of manslaughter, the judge Justice Atkin sentenced him to twelve years' imprisonment.

23rd November 1924,, Burkitt was released from prison after nine years and set up house with another married women, this time it was, Ellen Spencer.

3rd November 1925, Ellen's daughter Matilda, arrived to visit her mother, she got no answer, and after a neighbour helped break the door down, they found Ellen Spencer dead on the floor with stab wounds to her neck.
The police were called, on arrival the police smelt gas, and on further investigation found the gas was on, and Burkitt was asleep, but unharmed upstairs, apparently an attempt to gas himself.

20th November 1925, Burkitt was back at the courts in York Castle charged with murder. He claimed she had frightened him when waking him up and he had lashed out not realising who it was. Again the jury only found him guilty of manslaughter and this time he was given ten years by Judge Justice Fraser.

15th August 1935, Burkitt was released from Dartmoor prison.
This time he set up home with Mrs Emma Brookes. His new partner survived with him for almost four years.

1st March 1939, he arrived unexpectedly at his sister's house. He stood there foaming at the mouth and he told his sister that he had taken six hundred aspirins. The tablets did not seem to have been having the desired effect so Burkitt left his sister's and jumped into the River Humber. He was fished out and taken to hospital.
The police were informed of Burkitt's actions and they went to check out his home. There they found the body of Mrs Brookes, she had been strangled.

17th May 1939, This time the venue was a court in Leeds. It must have been almost incomprehensible to the judge, who knew of Burkitt's history, when the jury returned a guilty to manslaughter verdict for the third time. This time though Burkitt was not so lucky in his sentence as he was given penal servitude for life by Justice Cassels.

13th May 1954, he was released from Dartmoor prison as an act of mercy due to being very ill. He was admitted to Hull's Royal Infirmary hospital,

24th December 1956. Burkitt died while in hospital aged 69.