Wibert Dyce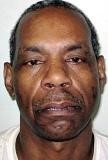 AKA
DOB
1956
Occupation
Kill Total
3
Kill Place
Dalston, London
Kill Date
July 1982
M.O.
Stabbing & Drowning
Victim
Norma Richards 27
Samantha - 9
Syretta - 7
| | |
| --- | --- |
| Court | The Old Bailey |
| Judge | Anthony Morris QC |
| Prosceution | |
| Defence | |
| Case No: | |
17th July 1982
, Pretending to know Keith Cunningham, the brother of England footballer, Laurie Cunningham, who was the father of one of Norma Richards children, he offered to walk her home from a pub.
Norma Richards was raped, beaten and then stabbed twice in the neck and twice in the chest with an antique bayonet.
Fearing that the children could identify him he then stabbed 9-year-old Samantha 9 times, and drowned 7-year-old Syretta, he placed both dead children in a bath of cold water. He also painted National Front graffiti on their house in an attempt to mislead the police into thinking the attack was racist.
Another daughter, Rhodene Cunningham, aged 4 at the time, had been staying with her grandmother for the weekend, it was this 4-year-old girl that discovered her mother and sisters bodies.
2010,
Rhodene Cunningham, then a mother herself, said:
"When I was four, I found my mum and my sisters dead in the flat we lived in. I was really scared; my mum was just lying there covered in blood. I ran upstairs and my sisters were in the bath. They were dead too
".
Ms. Richards had been married to international footballer, Laurie Cunningham, it was only when a biography on him was being written, and the author contacted police for information that a cold case review was conducted.
Police were able to take advantage of new DNA forensic techniques to link Dyce to the crimes, his fingerprints were a match for those found at the scene in 1982.
Dyce was arrested and charged with triple murder.
25th November 2010,
Trial starts at The Old Bailey in London.
Friday 17th December 2010
, Dyce convicted at the Old Bailey
The judge said: "T
hese were offences of unspeakable brutality and utmost gravity. You got away with these offences for 28 years and since your arrest last year, you have shown no remorse whatsoever. I am satisfied the seriousness of these offences is exceptionally high and you should never be released.
"
The Judge, Anthony Morris QC, sentenced Dyce to life imprisonment with no consideration for parole. This Puts Dyce on the list of prisoners serving 'Whole life Tariff, see list
here >>