Victor Miller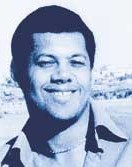 | | |
| --- | --- |
| AKA | |
| DOB | 1988 |
| Occupation | Computer operator |
| Kill Total | 1 |
| Kill place | Hagley, Worcestershire |
| Kill Date | 1988 |
| M.O. | Beating |
| Victim | Stuart Gough - 14 |
1980, Miller served a 7-year sentence for kidnapping a 13-year-old boy.
January 1988, 18-year-old Richard Holden was attacked by a man while riding his bike down a country lane near his home in Wellington, near Hereford. A knife was held to his throat and he was partially stripped before the teenager fought off his attacker by kicking him in the groin.

17th January 1988, Malcolm Higgins and his wife, who ran the village newsagents in Hagley, Worcestershire, alerted the police to a second attempted abduction.
Paperboy Anthony Dingley was stopped by an 'Afro-Caribbean' man driving what he later described as a silver Datsun Sunny car.

A few hours later a man of a similar description accosted a woman in a local park, while she was walking her dog.

Saturday 18th January 1988, 14-year-old Paperboy Stuart Gough turned up to do his paper round, he was doing two that day, but loaded his bag, and would return to the shop for the second load.
But, Stuart did not return for the second round, police were called and a huge manhunt began, including over 150 police, and aircraft with thermal imaging, it became a huge national story.
Miller killed Stuart after having an argument with his gay lover and leaving their maisonette. After kidnapping Stuart Gough in Hagley, he killed him with a rock and then drove his body to Bromsberrow, Ledbury, close to the M50 where he dumped him partially clothed in a drainage culvert.

It did not take police long to link all three incidents, and after a further interview with Richard Holden, they discovered the car was actually a silver Colt Sapporo.
Police discovered that 32-year-old Wolverhampton computer operator Victor Miller owned such a vehicle. and was a convicted paedophile.

Police found that tyre marks found at the scene where Holden had been attacked matched those on Miller's car. That made Miller the prime suspect in the Stuart Gough murder inquiry.

It was also established that Miller had been living with another convicted sex offender, 46 year-old Trevor Peacher, who had previous convictions for sex crimes committed against young boys. Miller and Peacher had been sharing a flat in Pennfields, Wolverhampton, for the last two years. When first interviewed by police, Peacher gave Miller an alibi.

27th January 1988, ten days after Stuart's disappearance, a decision was taken to arrest both Miller and Peacher.

31st January 1988, After police decided Peacher was not involved, Miller confessed to the abduction and murder of Stuart Gough.

1st February 1988, The next morning, Miller, in a convoy of police cars, took them to Bromsberrow, near Ledbury, close to the M50.
Miller led police to a drainage culvert where they found Stuart's partially-clothed body.

4th November 1988, Miller pleaded guilty to murder and was sentenced to life imprisonment.

Miller is on the home Office list of prisoners who will serve a 'Whole Life Tariff', never to be released, see list here >>