Victor Farrant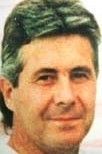 | | |
| --- | --- |
| AKA | |
| DOB | 8 Nov 1949 |
| Occupation | Labourer |
| Kill Total | 1 |
| Kill Place | Portsmouth |
| Kill Date | Feb 1996 |
| M.O. | Drowning |
| Victim | Glenda Hoskins-45 |
| | |
| --- | --- |
| Court | Winchester Crown Court |
| Judge | Mr Justice Butterfield |
| Prosecution | Jeremy Gibbons QC |
| Defence | |
| Case No: | |
Victor farrant was born in Londonderry in Northern Ireland in 1948. His father was a major in the army, as a consequence the family moved around a lot.
1969, the family, including Victors three siblings move to Cambridge. Farrant turned to petty crime, and fell out with his family.
He then moved around Europe working in bars and nightclubs, this suited him, as he was able to frequently re-invent himself.
October 1987, Farrant now aged-35, was working in a bar in Brighton, he met a 32-year-old woman in the 'Midnight Blues' nightclub in Brighton. Back at his flat he put the woman in handcuffs and threw her on to the bad, she managed to wriggle free and hit him, he unleashed a violent attack on her.
1988, Victor Farrant was jailed for a total of 11-years for rape, false imprisonment, grievous bodily harm and unlawful wounding, he also received a further one year term for attacking another woman with a bread knife.
1993, Farrant allowed out of prison on day release, he meets Glenda Hoskins and their relationship starts.
November 1995, Farrant is released from prison after serving 7-years of a 12-year sentence.
27th December 1995, Farrant went to visit sex-worker Ann Fidler, In Eastleigh Hampshire, he attacked her with bottles and an iron. She was hit so hard she has no memory of the incident. She was found by her husband slumped n the floor against the cooker, she had to have a blood transfusion, she was in a coma for over two weeks, she was lucky to live.
Glenda Hoskins was separated from her husband and had struck up a relationship with Victor Farrant, however the relationship did not last, and she started seeing other men. Farrant was possessive and started stalking her.
7th February 1996, financial accountant, 45-year-old mum of three, Glenda Hoskins was murdered at her home in Portsmouth. She died of asphyxiation, Victor Farrant held his ex-girlfriend under water in the bath after demanding sex. Farrantr claimed she simply slipped in the bath and banged her head.
Farrant then hid her body in the attic, and then took her car, he drove along the south coast of the UK, stopping off to sell items he had stolen from Glendas' house.
He then fled fled to Europe, firstly staying in Brussels then moving on frequently.
Mrs Hoskins' daughter, Katie, then aged-15, found her mother's corpse wrapped in carpet in the loft of her home.
Posters and information was sent to all Police forces throughout Europe.
A British tourist recognised him, and on returning to the UK notified police that Farrant was working at a hostel in Nice, France.
5th July 1996, an international arrest warrant was issued, Farrant is arrested in the south of France by French police, and detained.
31st January 1997, Farrant is extradited to Britain.
14th January 1998, at Winchester Crown court, 48-year-old Victor Farrant pleads not guilty to murdering Glenda Hoskins, and not guilty to the attempted murder of Ann Fidler.
The jury heard extensive forensic evidence.
Semen matching the defendant's DNA profile was found on Glenda Hoskins's body.
Also, blood which matched the profile was found at Mrs Ann Fidler's house and his finger and palm prints were found on weapons which she was attacked with.
Scientists said the chances of DNA at both scenes coming from someone unrelated was one in 15 million.
Thursday 29th January 1998, in his sentencing remarks Judge Mr Justice Butterfield said that the murder of Ms Hoskins was "a ruthless, callous and evil act".
Farrant was jailed for life for for the murder of Ms Hoskins and given a further 18-years for the attempted murder of Mrs Fidler, the judge recommending that Farrant should never be released.
March 2003, Ms Fidler, now Mrs Ann Markham, was awarded £167,000 by the criminal Injuries Compensation Board, she had claimed £600,000.