Trevor Hardy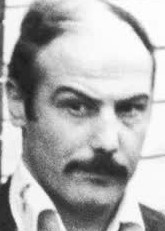 AKA
Beast of Manchester
DOB
11 June 1945

(Gemini)

Occupation
Kill Total
3 + ?
Kill Place
Manchester
Kill Date
1974 - 1976
M.O.
Strangulation / beating
Victim
Janet Stewart

Wanda Skala

Sharon Mosoph
| | |
| --- | --- |
| Court | Manchester Crown Court |
| Judge | Mr Justice Caulfleld |
| Prosceution | |
| Defence | |
| Case No: | |
1972, aged-31, Hardy was jailed for five years for wounding a man with a pickaxe.

18th November 1974, He was released from the Isle of Wight's Albany Jail.

31st December 1974, Trevor Hardy murdered Janet Lesley Stewart aged-15, she was murdered on New Year's Eve and buried in a shallow grave in Newton Heath, North Manchester; She had been stabbed.

July 1975, Wanda Skala aged-17, was murdered on Lightbowne Road, Moston; just yards from her home. She was hit over the head with a paving stone and sexually assaulted, he also bit off one of her nipples. She had been walking home from work in a local hotel bar. Her naked body was found partially buried on a local construction site.

Hardy was arrested for the murder of Wanda, but his partner gave him a false alibi, and he had work done on his teeth so that they would not match the bite marks found on Wanda's body, he was therefore set free.

March 1976, Sharon Mosoph aged-17, was murdered and dumped in the Rochdale Canal at Failsworth, Oldham; Hardy came across her after she was walking home when Hardy was attempting to rob a shopping centre at night.

She had been strangled with a pair of tights and her body stripped naked and mutilated, one of her nipples had been bitten off.

August 1976, Hardy was arrested for the two murders of Wanda Skala and Sharon Mosoph, he confessed to both, he also confessed to the murder of Lesley Stewart, the police had no idea, and had Lesley listed as a missing person.

2nd May 1978, At Manchester Crown Court, Hardy sacked his defence barrister and defended himself, He pleaded guilty to manslaughter as the lesser charge to murder, the plea was rejected.
He was given three life sentences. Police confirmed he was suspected of committing other murders.

23rd February 2008, it was revealed that Hardy was one of the prisoners in Britain who had been issued with a whole life tariff and who were unlikely ever to be released from prison. See List here>>

25th September 2012, Hardy died from a heart attack, while serving a life sentence at HMP Wakefield, he was 67.

See video below for more...