Tracey Connolly

with STEPHEN BARKER & JASON OWEN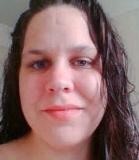 | | |
| --- | --- |
| AKA | Baby P |
| DOB | 1981 |
| Occupation | |
| Kill Total | 1 |
| Kill Place | Tottenham |
| Kill Date | 3 August 2007 |
| M.O. | |
| Victim | Peter Connolly - Baby P |
| | |
| --- | --- |
| Court | The Old Bailey |
| Judge | Mr Justice Moses |
| Prosceution | |
| Defence | |
| Case No: | |
Tracey Connolly and her baby, Peter Connolly (Baby P), were living in Finsbury Park, North London, when Connolly's boyfriend Stephen Barker moved in.
Barker was a self-confessed Nazi, and during police investigations they found Nazi memorabilia as well as hunting knives and martial arts equipment in the flat.

11th December 2006, Peter was taken to Whittington hospital with a head injury. A doctor noticed bruises on 9-month-old Peter's face and chest.
Tracy Connolly said that the marks were from throwing him up in the air, adding he likes to play rough.
His mother was arrested and Peter was put into the care of a family friend. Haringey social services visited the house, they found it very untidy and smelling of urine, but no further action was taken.

26th January 2007, Peter was given back to his mother.
Over the next few months, Peter was admitted to hospital on two separate occasions suffering from injuries including bruising, scratches and swelling on the side of the head.

May 2007, Connelly was arrested again.

June 2007, a social worker noticed marks on Peter and informed the police. A medical examination concluded that the bruising was due to abuse.

4th June 2007, baby Peter was placed with a friend for safe keeping.

25th July 2007, Haringey Council's Children & Young People's Service sought legal advice which said that the "threshold for initiating Care Proceedings was not met". Peter was therefore returned to his mother.

1st August 2007, Baby Peter was seen at St. Ann's Hospital in north London by a locum paediatrician. Serious injuries, including a broken back and broken ribs went undetected (the subsequent autopsy report believed these to have pre-dated the examination).

2nd August 2007, Tracey Connolly was informed that she would not be prosecuted for child abuse.

3rd August 2007, An ambulance was called, when paramedics arrived at the house in Penshurt Road, Tottenham, baby Peter had been dead for several hours. He was blue and wearing only a nappy.
While attempting to get the baby to hospital the ambulance staff were asked to wait, while Tracy Connolly went to collect her cigarettes, her boyfriend, Barker, and his brother Jason Owen, stood calmly at the front door as if nothing had happened.

A post-mortem revealed that Pter had swallowed a tooth after being punched. Other injuries included a broken back, which had left him paralysed from the waist down, 8 broken ribs, bite marks all over his body, mutilated fingertips, missing fingernails and toenails, as well as bruises to his forehead, cheek, nose, lips, chest, shin, and lower back.

11th November 2008, As it could not be proved which individual had actually caused the injuries that killer Peter, they were all charged.
The 15 year old girlfriend of Jason Owen, who often stayed at the house, told the court that Stephen Barker liked to hold the baby by the throat and throw him into the cot, he also liked to hit the baby on the head to make him scream, and he found it funny to squeeze the babies fingernails.
She added;
"'When he wouldn't sit still Steve would shake him about, just make bruises on him, pinches and stuff, swing him round by his legs while he was screaming.
He had a bruise on his eye and that was because Steve used to do that stuff to him.
'He would put him on a computer chair and spin him round so he falls and hits his head.
Peter used to sit for hours with his head between his legs and whenever he used to get up because he was hurting Steve used to push his head down.
'Whenever he was crying he used to poke him in the head hard.'

April 2009, During a second trial, with Connelly and Barker, using aliases, they faced charges related to the rape of a two-year old girl.
The girl was also on Haringey's child protection register. Barker was found guilty of rape, while Connelly was found not guilty of child cruelty charges.

Tracey Connelly, was cleared of murder on the direction of the judge but admitted causing or allowing the death of a child.
She was sentenced to indefinite imprisonment for public protection with a minimum of five years before being considered for parole.

22nd May 2009, Sentencing for both trials together took place at the Old Bailey.
Connelly was ordered to be held indefinitely, until "deemed no longer to be a risk to the public and in particular to small children", with a minimum term of five years.
Barker was sentenced to life imprisonment for the rape, with a minimum sentence of ten years, and a 12-year sentence for his role in the death of Peter, to run concurrently.
Owen was jailed for sic years.


November 2013, Connolly released on licence.

July 2014, Jason Own released early from prison on licence, and given a new identity.

February 2015, Connolly recalled to prison for breach of her release licence. She had allegedly been attempting to sell pornographic images of herself.
She was returned to HMP Styall womens prison in Cheshire.

December 2015, Parole board declined Connolly's release from prison.
Deember 2019, Connolly rejected for parole.