Thomas Schreiber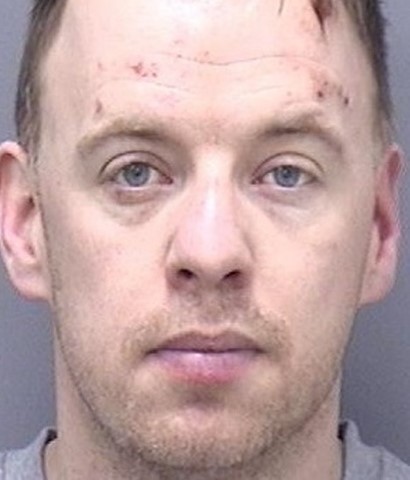 | | |
| --- | --- |
| AKA | |
| DOB | 1986 |
| Occupation | none |
| Kill Total | 1 |
| Kill Place | Gillingham |
| Kill Date | April 2021 |
| M.O. | Stabbing |
| Victim | Sir Richard Sutton-83 |
| | |
| --- | --- |
| Court | Winchester Crown Court |
| Judge | Mr Justice Gamham |
| Prosecution | Adam Feest QC |
| Defence | Joseph Stone QC |
| Case No: | T20217037 |
Thomas Schriebers mother, Ann, had left the family home and set up home with wealthy landowner Sir Richard Sutton, during the COVID pandemic the three were 'locked up' together. Schrieber resented his mother for setting up house with another mn and saw his mother as a 'gold digger', leaving his father living alone.
7th April 2013, Schreiber lost his father, this deeply affected his mental health, never coming to terms with the loss of his father. He was later diagnosed with depression, and suspected ADHD.
7th April 2021, on the eight anniversary of his fathers death, 35-year-old Thomas Schreiber, attacked Sir Richard Sutton, aged-83, in his study and then followed the multimillionaire upstairs to deliver the fatal blows as he tried out for help.
Schreiber then repeatedly stabbed his own mother, Anne Schreiber, aged-66, in the kitchen, injuring her so badly that she remains in hospital eight months later and is unlikely to ever walk again.
After the attack Schreiber took Sutton's Range Rover and led police on a high-speed chase before officers carried out a "hard stop" in west London and shot him with a stun gun as he tried to stabbed himself.
11th October 2021, at Winchester magistrates court Schreiber admits manslaughter.
29th November 2021, At trial at Winchester crown court Schreiber denied murder and attempted murder, but, he pleaded guilty to manslaughter and dangerous driving on the grounds of diminished responsibility.
17th December 2021, Schrieber is found guilty of murder and attempted murder,
20th December 2021, Schreiber sentenced to life with a minimum 36-years behind bars, eligible for parole January 2057.