Steven Wright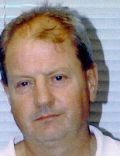 AKA
Suffolk Strangler
DOB
Occupation
Truck driver
Kill Total
5 + ?
Kill Place
Ipswich
Kill Date
December 2006
M.O.
Strangulation
Victim
Gemma Adams 25,
Tania Nicol 19,
Anneli Alderton 24,
Annette Nicholl 29,
Paula Clennell 24
| | |
| --- | --- |
| Court | Ipswich Crown Court |
| Judge | Mr Justice Calvert-Smith. |
| Prosecution | Peter Wright QC |
| Defence | |
| Case No: | |
Wright was mainly brought up by his father and his step-mother after his parents separated when he was six.
1974, Wright left school and joined the Merchant Navy, becoming a chef on ferries sailing from Felixstowe, Suffolk.
1978, he married Angela O'Donovan. They had a son, Michael. The couple separated in 1987, and later divorced. Wright then became a steward on the Liner QE2, then a lorry driver, a barman and, just prior to his arrest, a forklift truck driver.
In 2001, Steven Wright worked as a barman at the Brook Hotel in Felixstowe. He was sacked for stealing hundreds of pounds from the till, for which he was ordered to carry out 100 hours community service.
It was a DNA sample taken at the time of that conviction which led to police matching samples taken from the five dead women.
Saturday 2nd December 2006, Gemma Adams' body was discovered in a brook at Thorpes hill, near Hintlesham at 11:50am . Ms Adams had disappeared after leaving home on Wednesday 15th November to go to work. She was reported missing by her boyfriend. Her body was discovered by a member of the public. A post mortem was carried out, but they could not confirm a cause of death. Police confirmed that Gemma was NOT sexually assaulted.

Friday 8th December 2006, Tania Nicol was found near Copdock Mill, by police divers, having disappeared on 30th October, she left to go to work in the red light district about 10:30pm and was not seen again. Tania had been reported missing on Wednesday 1st November, her mother reported her missing after not seeing her for 2 days. She was discovered in the same stream as Gemma Adams. Gemma and Tania knew each other and frequently worked the same "patch". Their naked bodies were found about two miles apart.

Sunday 10th December 2006, the body of a third woman found. Her naked body was discovered by a passing motorist in woods near Nacton, close to Ipswich.

Tuesday 12th December 2006, Suffolk police confirmed the third body as Anneli Alderton aged-24, from Colchester, Essex, also a known prostitute, she had been strangled.
Also on 12th December police confirmed that at 3:05pm they received a call from a member of the public who had been walking along Old Felixstowe Road they was a naked woman roughly 20 feet from the roadside. About 40 minutes later at 3:48pm the police helicopter spotted a further body only a few hindered yards from the first. Suffolk police said that although they have no evidence to support, they strongly believe these bodies to be connected to the first, making a total of five bodies. The new discoveries are suspected to be 2 girls previously reported missing, Annette Nicholls, aged 29, and Paula Clennell, aged 24.

Thursday 14th December 2006, police confirmed the identity of the fourth victim, and confirmed that it is in fact the body of Paula Clennell, aged 24, the post mortem revealed she died of compression to the neck, she was strangled. Paula was reported missing, and was last seen at about at 12:20am on Sunday 10th December on Handford Road near to its junction with Burlington Road in Ipswich Suffolk.
on
Monday 18th December 2006, Tom Stephens a Supermarket worker at Tesco in Martlesham was arrested.

Tuesday 19th December 2006, At 5am, a second man, Steven Wright aged 48 from London road in Ipswich, was arrested on suspicion of murder.

Thursday 21st December 2006, At 10:15pm Police released Tom Stevens on police bail, pending further enquiries, and have charged with 5 murders, the second man, Stephen Wright.

Friday 22nd December 2006, Steven Wright a fork lift truck driver from Ipswich was charged with 5 murders at Ipswich magistrates court . He was held in custody to appear at Ipswich Crown court on 2nd January 2007.

2nd January 2007, he was remanded in custody to re-appear in May 2007.
1st May 2007 Wright pleaded not guilty at Ipswich crown court in front of Mr Justice Calvert-Smith.
14th January 2008 Trial started and jury sworn in.
It was revealed during the trial that 2 of the bodies had been laid out in a crucifix position when the bodies were found.

21st February 2008, Steve Wright is found guilty of murdering 5 women in Ipswich.
The jury of nine men and three women took just eight hours to find Steven Wright guilty on all five counts of murder.

22nd February 2008, The trial judge, sentence Wright to life imprisonment.
Sitting at Ipswich Crown Court, the judge ordered 49-year-old Wright to serve the maximum sentence. He said: "This was a targeted campaign of murder. It is right you should spend your whole life in prison." Steve Wright sat emotionless as prosecutors asked the judge to ensure he is never allowed out of jail. Wright is on the Home Office list of prisoners who will serve a 'Whole Life Tariff, see list here >>

Other Cases
The police, as is usual, will now look into other deaths that could be connected to Wright. There are several cases of prostitutes and young girls goring missing, in areas where Wright is known to have been, but as Wright protested his innocence throughout his trial it is unlikely any confessions will follow.
In 1992, Natalie Pearman, 16, was found strangled after disappearing from the red-light area of Norwich. A year later Mandy Duncan, 26, of Woodbridge, Suffolk, vanished while working as a prostitute in Ipswich. Further, In 2000, Kellie Pratt, 29, vanished from the red-light area of Norwich and in 2002 Michelle Bettles, 22, was found strangled three days after disappearing from the red-light area of Norwich.

15th May 2008, police said they not considering Wright in the disappearance / murder of missing estate agent Suzy Lamplugh.

2nd July 2008, Wright was refused the right to appeal. He claimed his trial was not fair, but a judge has written to Wright saying the trial was indeed fair.
1st August 2021, Steve wright has reportedly been arrested at Long Lartin Prison in Worcestershire on suspicion of murdering a teenager who went missing on her way home from a nightclub on 24th September 1999.
The naked body of 17-year-old Victoria Hall, was found in a ditch five days after she was last seen alive in Felixstowe.