Stephen Grimwood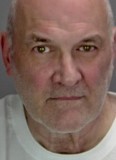 | | |
| --- | --- |
| AKA | |
| DOB | 1958 |
| Occupation | |
| Kill Total | 1 |
| Kill Place | Norwich |
| Kill Date | April 2022 |
| M.O. | Beating |
| Victim | Mark Frankin-58 |
| | |
| --- | --- |
| Court | Norwich Crown Court |
| Judge | |
| Prosecution | |
| Defence | |
| Case No: | T2022 |
Stephen Grimwood had refused to settle a debt of £3,500 to 58-year-old Mark Franklin.
26th April 2022, Grimwood claimed he visited Mark for 20-minutes from about 5.30am on Tuesday 26 April when CCTV footage showed he had been at the property for an hour between 3.48am and 4.48am.
CCTV captured Grimwood at Mr Franklin's house four times between 3.58am and 5.30am on Tuesday 26 April.
CCTV footage showed Stephen Grimwood leaving Mr Franklin's home at 4.49am and withdrawing £500 from the victim's account using a cash machine.
CCTV also confirmed that Mr Franklin hadn't left his address since 6.30pm on 25 April.
29th April 2022, Mark Franklin, aged-58, was discovered at his home address in Appleyard Crescent, Norwich, at about 9:30pm by police, who had been alerted by his GP who were concerned after he failed to attend for an appointment.
Police discovered Mr Franklin lying on the floor of the living room of his home in Appleyard Crescent, Norwich, with a severe head injury. Poliice officers initially thought the injury had been caused by a gun, He was pronounced dead at the scene.
Forensic analysis, found footprints in blood on the kitchen floor, further tests also showed that Grimwood's shoes had traces of Mr Franklin's brain and blood on them
Saturday 30 April 2022, Grimwood was first arrested, and released the following day on police bail.
11th May 2022, Grimwood was arrested again and charged with Mr Franklin's murder.
Thursday 22nd December 2022, Stephen Grimwood, was convicted by a jury of nine men and three women at Norwich Crown Court of the murder of Mark Franklin in Norwich on 26th April 2022. sentencing will be in January.
Tuesday 3rd January 2023, Sentenced to 18-years.