Stephen Ayre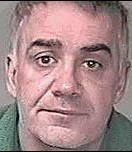 | | |
| --- | --- |
| AKA | |
| DOB | 1962 |
| Occupation | |
| Kill Total | 1 |
| Kill Place | Shipley |
| Kill Date | Sept 1984 |
| M.O. | Battering |
| Victim | Irene Hudson |
| | |
| --- | --- |
| Court | Leeds Crown Court |
| Judge | Mr Justice Tugendhat |
| Prosceution | Gavin Howie |
9th September 1984
, Irene Hudson, who had the mental age of 13, spent the evening at the Mississippi nightclub in Shipley with boyfriend Stephen Ayre. When they left, they headed for a field to have sex, as they started to mess around she pushed him, and laughed, he lost his footing and fell over,
He did not see the funny side, and finding an iron bar close by he battered her around the head at least 20 times.
He was covered in blood, so took off his shirt to wipe his face, leaving the blood stained shirt at the scene, he ran off home. Later witnesses would report seeing Ayre running through the town topless.
Irene was discovered on a bridal path the next day, battered to death near Shipley railway station.
March 1985
, With overwhelming evidence against him, Ayre pleaded guilty. Ayre was sentenced to life, with a minimum 13 years,.
April 2005,
After 4 previous release requests were refused, Ayre was Released on life licence.
February 2006
, Ayre lured a 10-year--old boy to his flat where he threatened the boy with a knife, and then raped him.
Wednesday 26th April 2006
, Ayre admits 2 rapes and child abduction.
The judge said, "
You are extremely dangerous and a particular risk to children and young people and other vulnerable people of both sexes.
"I have no doubt there is a high risk you will commit other serious and violent offences if you were free to do so.
"
Ayre was given a 'Whole Life Tariff', meaning that he would never be released.
That puts him on the Home Office List of the UK's most dangerous prisoners.
See list
here >>
However:-
28th April 2010
, the Court of Appeal quashed the 'Whole Life Tariff' imposed by the judge at the 2006 trial for rape.
The Lord Chief Justice conceded that the whole life term in Mr Ayre's sentence was manifestly excessive. It was held that Mr Ayre's whole life tariff would be replaced with a 10 year term.
January 2020,
Ayre, aged-56, died in prison at HMP Full Sutton of lung cancer, he had been diagnosed in July 2018, but refused treatment
.