Sodiq Adeojo & David Nyamupfukudza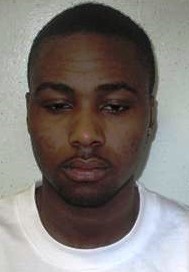 | | |
| --- | --- |
| AKA | |
| DOB | Both 1992 |
| Occupation | |
| Kill Total | 1 |
| Kill Place | Peckham, London |
| Kill Date | Dec 2010 |
| M.O. | Stabbing |
| Victim | Sylvester Akapalar |
1st Trial
| | |
| --- | --- |
| Court | The Old Bailey |
| Judge | Timothy Pontius |
| Prosceution | Duncan Penny |
| Defence | Andrew Hall QC |
| Case No: | T20107645 |
2nd Trial
| | |
| --- | --- |
| Court | The Old Bailey |
| Judge | Timothy Pontius |
| Prosceution | Duncan Penny |
| Defence | Andrew Hall QC |
| Case No: | T20117012 |
Wednesday 29th December 2010, Sylvester Akapalar was chased by youths armed with a gun and knives and found bleeding to death in a stairwell on the Pelican estate in Peckham, South-East London. He was shot in the neck, then stabbed in the chest after the gun jammed.
Two of his friends, who were with him, were stabbed as they tried to force their way through the main door of the block of flats, attempting to escape the gang onslaught, which was guarded by some of the gang..

December 2011, Sodiq Adeojo was found guilty at the Old Bailey in London.
Adeojo's brother Qudus Adeojo, 18, of Shurland Gardens, Peckham, and a 16 year old youth, were cleared by the jury of all charges.
The jury could not reach a verdict in the case of gang member David Nyamupfukudza, so the judge ordered a re-trial.

Thursday 16th February 2012, In sentencing, the judge attacked the "mindless" violence of gang culture. He sentence Adeojo to life, with a minimum 30 years, he was also ordered to serve 22-years in jail for two counts of attempted murder, and 14-years for having a knife and a gun, all to be served concurrently, his expected release date is 2042.

Tuesday 29th May 2012, Nyamupfukudza is found guilty at The Old Bailey in London.

Wednesday 30th May 2012, David Nyamupfukudza, was sentenced to life imprisonment. judge Timothy Pontius told him he must serve at least 26-years behind bars. Expected release date in 2037.