Sean Orman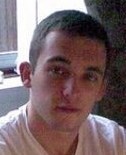 | | |
| --- | --- |
| AKA | |
| DOB | 1988 |
| Occupation | |
| Kill Total | 1 |
| Kill Place | Edinburgh |
| Kill Date | April 2019 |
| M.O. | Shooting |
| Victim | Bradley Welsh - 48 |
| | |
| --- | --- |
| Court | Edinburgh High Court |
| Judge | Lord Beckett |
| Prosceution | Richard Goddard QC |
| Defence | Ian Duguid |
| Case No: | |
David McMillan, and Bradley Welsh had been friends since they were teenagers
Welsh was a former British ABA lightweight boxing champion and was involved in charity projects in Edinburgh, including helping young people stay away from crime through his Holyrood Boxing Gym. He also appeared in Danny Dyer's Deadliest Men and The Real Football Factories, as well as receiving public attention when he appeared in Danny Boyle's 2017 sequel to Trainspotting, T2-Trainspotting.


13th March 2019, 50-year-old David McMillan was at home with his family, when three masked men burst into the property in Pitcairn Road, Edinburgh, and attacked the family.
One of the three men that attacked Mr McMillan, charged at him with what looked like an "old fashioned sword" but it appeared to be blunt.
Mr McMillan sustained a fractured skull and had a bleed on his brain, he had told his wife that he didn't want the police to attend the incident. Mr McMiilan's son, also called David, also received injuries.


17th April 2019, 48-year-old Bradley Welsh was fatally shot at his flat in Chester Street, in Edinburgh's west end. His family were inside the house at the time, when police arrived at the Chester Street flat he was fatally injured and later died at the scene. CCYV showed him fleeing the scene carrying a shotgun.

The use of CCTV by the police was critical in this case, they were able to build up a case against Orman, tracking him over the proceeding weeks, and on the day of the murder, that clearly placed him at not only the house of the attack on Mr McMillasnm, but also at the scene of the murder of Mr Welsh.
In the days before, and after the murder, Orman visited several tanning salons, presumably in attempt to change his complexion.
Witnesses at court would later describe how Orman showed off cash to friends, stating he had been paid £10,000 to kill Welsh, by drugland bosses.
Tuesday 20th April 2021, The trial; of Sean Orman starts at the High Court in Edinburgh.
Orman, aged-30, denied all 15 charges against him, including firearms and drug offences, and lodged four special defences.
As well as the charge of murdering Bradley Welsh, Orman was also accused of the attempted murder of David McMillan, aged-50, by striking him on the head and boy with a machete, and assaulting his 25-year-old son, also called David.
Orman was sentenced to life imprisonment, and was told he must served a minimum of 28-years behind bars for the murder.
He was also given a 10-year sentence for the attempted murder of Mr McMillan.

Judge Lord Beckett described the shooting of Mr Welsh as a "premeditated and meticulously planned assassination".