Russell Bishop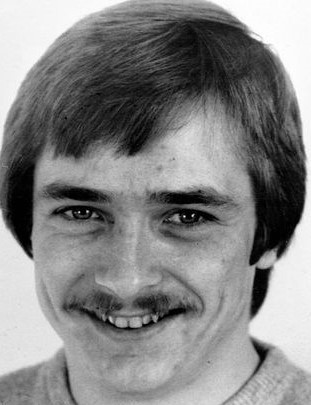 AKA
Babes in the Wood
DOB
9 Feb 1966

(Aquarius)

Occupation
Roofer
Kill Total
2
Kill Place
Brighton
Kill Date
October 1986
M.O.
Strangulation
Victim
Nicola Fellows-9 Karen Hadaway-9
2nd Trial
| | |
| --- | --- |
| Court | The Old Bailey |
| Judge | Mr Justice Sweeney |
| Prosceution | Brian Altman QC |
| Defence | Nigel Lithman QC |
| Case No: | T20187023 |
9th October 1986
, Best friends Nicola Fellows, and Karen Hadaway, both aged-9, went out to play after school.
That same day, Bishop had gone to Nicola Fellows house to speak to a lodger who lived there. Nicola told Bishop to go away and called his teenage girlfriend a "
slag
".
At about 6:30pm., the girls were seen near a police box on Lewes Road, where Bishop was also seen nearby and wearing, according to a witness, "
what appeared to be a light blue top
."
Bishops girlfriend would later at trial deny that the sweatshirt belonged to Bishop. She also provided an alibi for his whereabouts that evening.
20-year-old Russell Bishop lured best friends Nicola Fellows, and Karen Hadaway, to a secluded area in Brighton's Wild Park where he then sexually assaulted them before strangling them both.
When they did not return home a 999 call was made resulting in a huge manhunt by police and locals. A helicopter was brought in to aid the search. Russell Bishop claimed his dog was a tracker dog and helped in the search.
10th October 1986, The girls bodies were found in a makeshift den in Wild park
A police constable later recalled how he was with Bishop on the search when the bodies were found, Bishop gave a very strange account, and even though he did not get that close to the bodies was able to tell the police about the situation, without actually having seen it, he immediately fell under suspicion.
Bishop was arrested and charged with abduction, rape and murder.
December 1987, Trial at lewes Crown Court, Bishop walked free due to various errors by police, forensic experts and the prosecution team.
He was acquitted by the jury after just two hours of deliberations.
The judge stated that there were a series of mistakes in the prosecution's case. The pathologist and forensic team failed to record the temperatures of the bodies and could therefore not accurately state the time of death. Further, forensics had failed to take measurements of the strangulation marks on the girls necks so could not match to a specific hand size. Also, any fingerprints left by the strangler were not taken.
Forensic scientists did not analyse the blood samples discovered on Karen's underwear.
A major piece of the prosecution's case rested on the recovery of a blue Pinto brand sweatshirt. The top was found close to the railway line, and police believed Bishop discarded the top after attacking and killing the girls.
Police were confident the clothing held a cache of forensic clues. Unfortunately the police did not preserve the evidence correctly, allowing Bishop's defence team to cast doubt on the reliability of the material.
The prosecution claimed the girls were killed between 6:15pm. and 6:30 pm. But, without scientific evidence to back up the time of the murders, the prosecution could not challenge Bishop's alibis on the night of the murders.
Bishop was acquitted, and later sold his story as a wrongfully accused person to The News of the World for £15,000.
1990, Bishop went on to abduct and sexually assault a 7-year-old girl in a near identical attack and was jailed for attempted murder.
He grabbed the girl off the street while she was out roller skating and took her away in his car, leaving her to die at Devil's Dyke, somehow survived.
Bishop's girlfriend again gave him an alibi.
3rd November 2013, A full re-investigation of all the forensics in the case takes place.

10th May 2016, Bishop is rearrested over the murders.

December 2018, Bishop is sent for trial due to DNA advances linking him to the sweatshirt that had been found at the scene at the time.
10th December 2018, after a nine-week trial, the jury of seven men and five women returned a guilty verdict after two-and-a-half hours of deliberation.
11th December 2018, Bishop received two life sentences with a minimum of 36-years in prison.
17th May 2021, Jennifer Johnson, Bishop's girlfriend at the time of the murders, is found guilty of perjury, she is sentenced to six years in prison.
October 2021, reported in the media that Bishop only has weeks to live.
He had previously been diagnosed with bowel cancer which has now spread throughout his body.
He underwent surgery to stop the spread, but this was not successful. He is now having palliative care at HMP Frankland, in County Durham, where he is held.