Robert Napper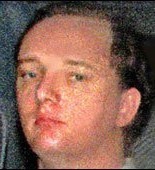 AKA
DOB
25 Feb 1966

(Picses)

Occupation
Storeman
Kill Total
3
Kill Place
Plumstead & Wimbledon
Kill Date
15 July 1992 & 3 November 1993
M.O.
Stabbing and mutilation
Victim
Samantha Bisset - 27

Jazmine Bisset - 3

Rachael Nickell - 24
Robert Napper was born on 26th February 1966, in Erith, South East London, and brought up in nearby Plumstead.
He had quite a troubled upbringing and had witnessed his father Brian beating his mother Pauline on a regular basis, before their divorce when Robert he was nine.
Along with his two brothers and sister, Napper was put into foster care and underwent psychiatric treatment.
When he was 13 he was sexually assaulted by a family friend on a camping holiday.
His mother said it was after this that his personality changed and he became introverted, obsessively tidy and reclusive.
August 1986,
Robert Napper stopped and arrested for possession of a loaded air weapon in a public place. Given 12 month conditional discharge.
August 1989
, Rape - This is dropped during trial in October 1995.
November 1989:
Napper's mother tells police that Napper confessed to a rape at Plumstead Common. Nothing is done.
March 1992
, attempted rape, Napper please guilty at the Old Bailey in October 1995. Attempted rape of third victim a week later. Napper admits the offence at the Old Bailey in October 1995
May 1992,
Fourth rape. Napper pleads guilty at the Old Bailey in October 1995
Wednesday 15th July 1992,
23-year-old Rachel Nickell was attacked as she walked with her two year old son and the family dog, on Wimbledon Common in south west London.
A passer-by found her son Alex, clinging to his dead mother's blood soaked body, repeating the words "Wake up, Mummy.
Her throat was slit and she had been stabbed, and sexually assaulted.
Her jeans and pants had been pulled down to just above her ankles to expose her buttocks.
A pathologist later said that it appeared something, such as a finger or round object had been inserted into her anus.
Her left bra cup had been moved downwards to expose the left nipple and there were knife cuts to the t-shirt and bra.
A total of 49 stab wounds were found, mostly to the front and rear of the upper body, with severe stab wounds to the front and side of her neck.
Her heart and left lung had been stabbed while she was alive while the right lung and liver were penetrated after death.
3rd November 1993
, Napper spied on Miss Samantha Bisset as she made love with her boyfriend before sneaking into her basement flat in Heathfield Terrace, Plumstead, through the open balcony door.
Samantha struggled for life as she was stabbed to death in the hallway. One knife wound severed her spinal cord. Napper suffocated and then sexually assaulted her 4 year old daughter in her cabin bed surrounded by children's toys.
He then set about mutilating Samantha's body in the living room after covering her head and face with clothing. He cut open her body from the top of her chest to the genitals area.
He peeled her skin back and in some areas, in particular the pubic and lower abdomen area, removed some of the flesh altogether.
He pulled away her ribs, causing splitting of the tissue and once the internal organs were exposed he stabbed them several times.
He also cut open the top of her right thigh and attempted to cut off her lower leg at the knee.
He eventually left the flat, taking with him a piece of Samantha abdomen, presumably as a trophy, he left Samantha's body posed on a cushion, in a position he had seen her making love to her boyfriend.
It was the boyfriend, Conrad Ellam, who discovered his girlfriend's body the next morning when he let himself in to the flat.
Plumstead High Street resident Robert Napper was arrested a year later and charged with the Bissett murders. He was sent to Broadmoor high security psychiatric facility.
Described as a loner, Napper was also found to have raped and battered an Eltham woman in May 1992 and was a serial Peeping Tom.
Such was the brutality of Napper's attack the police photographer who recorded the scene was off sick for two years and Samantha Bisset's mother died shortly afterwards of a heart attack.
1994,
Colin Stagg from south-west London, went on trial for the murder of Rachael Nickell, but the case was thrown out after evidence from an undercover policewoman was ruled inadmissible.
Mr Stagg spent 13 months in custody. In 2008, he was awarded £706,000 compensation from the Home Office.
Napper had originally been on the list of suspects for Miss Nickell's murder, but this was not followed up as Colin Stagg had been arrested.
October 1995,
Robert Napper admits the two manslaughters, a rape and two attempted rapes at the Old Bailey. Another rape charge is dropped.
2004,
New DNA techniques become available, particles taken from the scene of Rachael's murder are now analysed, and the link to Napper is made.
November 2007
, After a cold case review, Robert Napper was charged with the murder of Rachael Nickell.
Thursday 24 January 2008
, Napper appeared at the old Bailey in London, charged with the murder, he initially pleased not guilty.
Thursday 18 December 2008
, Robert Napper pleaded guilty to manslaughter of Rachael Nickell on the grounds of diminished responsibility, at the Old Bailey in London.
He will continue to be held in Broadmoor, indefinitely.
Police have since apologised to Colin Stagg.