Richard Fielding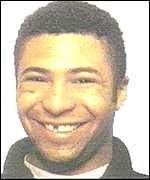 AKA
DOB
1979
Occupation
D.J.
Kill Total
7
Kill Place
Chingford
Kill Date
6 March 1999
M.O.
Arson
Victim
Kathleen Day, 76

Sandra Day, 50

Lee,Day 22

Maddison Day, 3

Rhiannon Day 3

Reece Day 2

Yvonne Colverhouse, 17.
| | |
| --- | --- |
| Court | |
| Judge | |
| Prosceution | |
| Defence | |
| Case No: | |
Feiding's motive for mass murder is unclear but, Fielding had suffered a severe hand injury during a burglary several years previous and held his former partner in crime, Lee Day responsible. He believed the injury made him unattractive to women and believed Day had wrecked his dreams of being a top DJ.

6th March 1999 Fielding poured petrol through the letterbox of the house where Day lived with his family.

Monday 15h May 2000, At the trial Fielding submitted a plea of, guilty of manslaughter on the grounds of diminished responsibility, the plea was accepted.

Fielding admitted the killings of Kathleen Day, 76, her daughter-in-law Sandra Day, 50, Sandra's son Lee, 22, his children, twin girls Maddison and Rhiannon, aged three, and son Reece, two, and his girlfriend Yvonne Colverhouse, 17.

The Judge at the old Bailey sentenced him to be detained at Rampton Hospital in Nottinghamshire under the Mental Health Act, for an indefinite period.