Philip Smith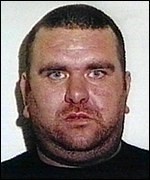 AKA
La-La
DOB
10 July 1965

(Cancer)

Occupation
Odd-Job man
Kill Total
3
Kill Place
Birmingham
Kill Date
2000
M.O.
beating
Victim
Jodie Hyde Rosemary Corcoran Carol Jordan
| | |
| --- | --- |
| Court | Leicester Crown Court |
| Judge | Mrs Justice Rafferty |
| Prosceution | Tim Raggatt QC |
| Defence | Rachel Brand QC |
| Case No: | |
Philip John Smith was born in 1965 at the City Maternity Hospital in Gloucester, where he grew up. The son of sawmill labourer Henry John Smith and his wife Rose Philip Smith was the oldest of five siblings. The family lived in Midland Road, where they were neighbours of serial killers Fred and Rosemary West. The family had a modest income, and their situation became worse when Smith's father was injured in a motoring accident.] Smith attended Coney Hill Infants and Junior School and later went to a special school for children with learning difficulties. He left school at 14 to join a Funfair, which toured extensively throughout the UK.

Smith moved from Gloucester to Tewkesbury and then Ross-on-Wye, where he lived with a female partner. They had a son in 1990 and two more children in 1992, but Smith left the family and moved to Cardiff when the relationship became difficult.
He then spent a year in Ireland lodging with a travelling family who took pity on him while he was hitchhiking in Athlone, County Westmeath. He told them he was an English gypsy visiting Ireland, and they allowed him to live rent-free in a spare caravan, while he contributed a portion of his unemployment benefit towards food. This family asked Smith to leave when they became uncomfortable about sexual remarks, he had made to young female members of the family.
Smith then moved to Birmingham and stayed briefly at the Trinity Centre, a hostel for the homeless in Digbeth, He became well known locally and was a regular patron of the Shamrock Cafe on Stratford Road and of the Rainbow pub in Digbeth, where he was employed on a casual basis as an odd-jobber and served as an unofficial taxi driver for drinkers.
Smith had gained over 30 criminal convictions for minor offences, beginning in May 1984 when he was fined £100 for theft. He also had convictions for handling stolen goods, burglary and driving without a licence,

9th November 2000, the smouldering body of Jodie Hyde aged 21, was found near an adventure play area in Birmingham. Jodie was a drug addict who had made friends with Smith in the Rainbow pub in Digbeth, Birmingham. He then took her back to his flat
After he killed her, her naked body was put into the back of Smith's Volvo car and driven to open land at Ackers Trust, an adventure play area in Birmingham.
He wrapped the body in a blanket and bound with a green rope.
Her body had received 60% burns and had to be identified by her fingerprints.
A post-mortem examination showed she had been strangled before being rolled up in a carpet and set on fire.

12th November 2000, Smith then battered to death Rosemary Corcoran aged 25, and Carol Jordan aged 39.
Smith had beaten Miss Corcoran with such force that she was physically unrecognisable.
Identification of her body was only possible through fingerprints and dental records after her jaw was put back together. Her body was discovered in a lane close to the Robin Hood pub at Rashwood, near Droitwich Spa, Worcestershire.
20 miles away in Lea Bank, Birmingham, a dog walker found the battered body of mother-of-six Rosemary Jordan in parkland. Mrs Jordan had been knocked down by Smith as she walked to work. She had been badly beaten and had to be identified through her dental records.
Hours before Ms Corcoran's body was found, Smith was caught on CCTV violently struggling with her outside a club in Handsworth.
A few hours later, a pensioner said they saw a man fitting Smith's description, with bloodstained clothing, filling a petrol can in Bromsgrove, a neighbouring town to Droitwich.
Experts from the Forensic Science Service in Birmingham analysed a massive amount of evidence in this case, the results linked Smith to each victim.

Wednesday 18th July, 2001, Originally denying all charges, halfway through his trial at Leicester Crown Court, Smith changed his plea to guilty. Smith was sentenced to life imprisonment with a minimum 25 years.

After Smith, was jailed, West Midlands Police Chief Superintendent Ellie Baker said: "Philip Smith is already a triple killer and we would be wrong to leave it at that, we need to search further." Investigations will go back 20 years across several forces but at present, detectives say he is not being positively linked with any unsolved crimes at this time.