Philip Austin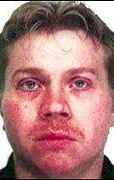 AKA
DOB
14 Feb 1969

(Aquarius)

Occupation
Kill Total
3
Kill Place
Northampton
Kill Date
2000
M.O.
Beating & Strangulation
Victim
Claire Austin
| | |
| --- | --- |
| Court | |
| Judge | |
| Prosceution | |
| Defence | |
| Case No: | |
1991, Philip Austin meets Claire Golden, they start dating. Although Claire was besotted with him, something else was going on.
Austin had always been a loner, with no friends, but after he met Claire he disowned his own family, isolating himself from outside contact. He even wrote a letter to is parents telling them he wanted nothing to do with them.
1987, the couple got married shortly after the birth of their fist child. At the wedding Austin's side of the church was completely empty.
Philip Austin, had anger problems, and had attended several anger management courses.
Both Philip and Claire attended marriage counselling
10th July 2000, Philip Austin and wife Claire were at the house they shared on the Standens Barn housing estate in Northampton. He took the children to school as normal, he would then normally come back home, but this day he did not. Instead he went to have breakfast at McDonalds, then he visited a prostitute, something as far as can be established, he had never done before. He the went home, presumably Claire would have asked him where he had been?
Austin hit his wife over the head with a mallet. After an argument and a fight he then strangled her with her bra, and then stabbed her with two kitchen carving knives.
Using the same mallet, Austin then battered the family's two poodle dogs to death.
He then went to pick up his children from school, and took them out for fish and chips.
Once home, Austin sedated both children and then strangled them in their bedrooms.
Austin then left the house and went on the run, turning up in Blackpool and Scarborough.
20th July 2000, Austin was arrested in the Peak District, as he sat in his car with his wrists slashed, after a failed suicide attempt.
When asked why he killed his family, he told police: "she started hassling me and arguing and that. I just turned on her, then it sort of came to me that I had killed her, so I went upstairs and killed my children."
After the children did not show up at school, and no one answered the phone, Claire parents went around to the house, and found three dead bodies, plus the two dogs.
Austin originally pleaded not guilty on the grounds of diminished responsibility.
22nd March 2001, Austin changed his plea to guilty. He was given three concurrent life sentences. He will have to serve a minimum of 20-years, before being eligible to apply for parole.
April 2021, Parole board approves a move to an Open Prison for the family killer.
Austin, now aged-52, has allegedly taken many courses while in prison and is now not considered a danger.
July 2021, the Lord Chancellor, Robert Buckland, has decided not to allow the move to go ahead.