Pawel Relowicz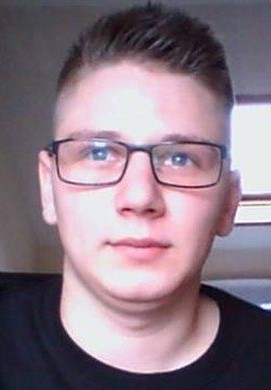 | | |
| --- | --- |
| AKA | |
| DOB | 1994 |
| Occupation | Butcher |
| Kill Total | 1 |
| Kill Place | Hull |
| Kill Date | 2019 |
| M.O. | Drowning ? |
| Victim | Libby Squire - 21 |
| | |
| --- | --- |
| Court | Sheffield Crown Court |
| Judge | Mrs. Justice Lambert |
| Prosceution | Richard Wright QC |
| Defence | Oliver Saxby |
| Case No: | |
A Married man, and a father of two, Pawel Relowicz was a serial sex offender who would prowl the streets at night. Various unconnected crimes were being investigated by police including various 'Peeping Tom' episodes, as well as public masturbation, and leaving used condoms and sex toys at the scene of his voyeurism. It was not until police started to investigate Libby's disappearance that Relowicz was caught, and that the crimes were linked with his description.
31st January 2019, Libby Squire was out for some fun with friends, but before midnight she was refused entry to a the Welly nightclub in the city for being too drunk and was put in a taxi and driven home. But after staggering around for a bit, she ended up sat on a park bench close by. She was alone an vulnerable, and unaware she was being watched by Pawel Relowicz. At 11:45pm CCTV captured her getting into a car. Relowicz then drove Libby to the nearby Oak Road playing fields, where he violently raped her before dumping her in the River Hull.
1st February 2019, 21-year-of Hull University Philosophy student Libby Squire reported missing by her family. Police launched a massive hunt and searched a river and pond close to her home, as well as bins, drains and gardens.
February 2019, among many people that the police questioned over the disappearance of Libby was Pawel Relowicz, but he was released under investigation.

20th March 2019, Libby's decomposed body was recovered a month later from Grimsby Docks on the Humber Estuary.
A post-mortem examination was conducted and her body sent for a series of tests. Pathologists were unable to establish how she died, or whether she was still alive when she went into the water.
16th August 2019, Relowicz was arrested and charged in connection to the previous crimes, he was jailed for eight charges including voyeurism, outraging public decency and burglary. The 26-year-old was sentenced to a five years and eight-month jail term, the judge at that trial described him as "a very dangerous man".

24th October 2019,, Humberside Police announced that they had charged 25-year-old Pawel Relowicz with raping and murdering 21-year-old student Libby Squire.
January 2021, At the trial at Sheffield Crown Court, in front of Mrs Justice Lambert, Relowicz's defence team stated that Relowicz only picked Libby up to help her and take her home. They suggested she made sexual advances before they had consensual sex in the grass close to the entrance to Oak Road playing fields.
Relowicz claims he then left her alive and well, his defence argued she must have wondered off towards the River Hull and either fell in or jumped in as an act of suicide. However, a local resident who lives nearby, reported to the court of hearing a woman's "desperate screams" coming from the direction of the river. The screams, and scratches to Relowicz's face were evidence Ms Squire had "fought him off", the prosecution suggested.
Further evidence was seen by the jury who watched a CCTV recording made after the last sighting of Libby, which showed Relowicz performing a sex act in the middle of a street. Further, a condom found at the scene days later yielded a DNA profile matching Relowicz.
Thursday 11th February 2021, After deliberating for seven days, the jury, made up of seven men and five women, found him guilty of rape unanimously, and guilty of murder by a majority verdict of 11 to one.
Relowicz showed no emotion as the jury foreman read out the verdicts. Sentence was deferred to the following day.

Friday 12th February 2021, Pawel Relowicz given life, with a minimum term of 27-years, which included a concurrent 18-year term for rape, Relowicz showed no emotion as the sentence, was handed down.

The Judge, Justice Lambert, said: "The offence is murder has a fixed sentence of life imprisonment. I must set the minimum term you will serve in custody".
Adding, "It reflect not only the murder but also the offence of rape. Even after you have served that term you will not be released until the Parole Board decide it is safe to do so. You may never be released and if you are you will be on licence for the rest of your life".