Paul Taylor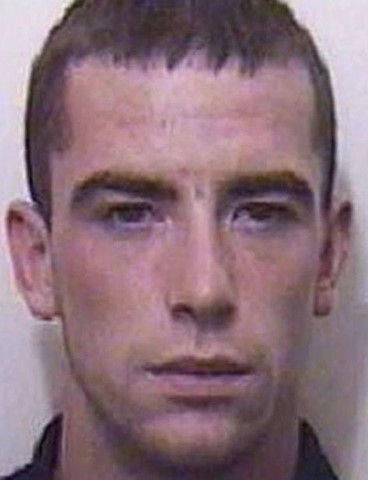 | | |
| --- | --- |
| AKA | |
| DOB | Taylor - 1985 |
| Occupation | |
| Kill Total | 1 |
| Kill Place | Liverpool |
| Kill Date | July 2005 |
| M.O. | Stabbing |
| Victim | Anthony Walker-18 |
| Court | |
| --- | --- |
| Judge | Judge Leveson |
| Prosecution | |
| Defence | |
| Case No: | |
29th July 2005, 18-year-old Anthony Walker was attacked while escorting his girlfriend, 17-year-old Louise Thompson, to a bus stop in the Huyton area of Merseyside, Liverpool. He was attacked by Paul Taylor and Taylor''s cousin Michael Barton, after a barrage of name calling, and racist abuse, Anthony tried to walk away from the youths, he walked with Louise and another friend towards a local park, but Taylor and Barton followed them, continuing with the racist abuse. Louise and the friend managed to get away, but the racist pair caught up with Anthony, Taylor attacking him and beating him on the head with a mountaineering axe. Anthony died of his injuries the following day in hospital.
A few hours after the attack, Michael Barton and Paul Taylor fled the country and travelled to Amsterdam via a ferry to Calais.
Merseyside police named them as suspects, and Barton's brother, former professional footballer, Joey Barton, made a televised appeal urging the two to return home.

5th August 2005, the pair arrive back at John Lennon airport in Merseyside, and are both arrested.

November 2005, Paul Taylor admitted inflicting a fatal blow to Anthony's head with an axe.
Michael Barton, who denied the killing, was charged with supplying the weapon and starting the initial confrontation which led to Anthony's death.

1st December 2005, Passing life sentences on Taylor and Barton, with minimum terms of 23-years and eight months for Taylor, 17-years and eight months for Barton, Lord Justice Leverson said that the two cousins had perpetrated a "terrifying ambush" and a "racist attack of a type poisonous to any civilised society".

April 2006, Reported that Barton attacked by fellow inmates in prison.