Paul Robson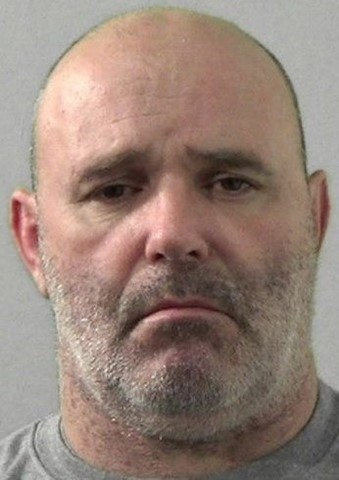 | | |
| --- | --- |
| AKA | |
| DOB | 1971 |
| Occupation | |
| Kill Total | 1 |
| Kill Place | |
| Kill Date | Nov 2019 |
| M.O. | Beating & stabbing |
| Victim | Caroline Kayll-47 |
| | |
| --- | --- |
| Court | Newcastle-Upon-Tyne Crown Court |
| Judge | Mr Justice Lavender |
| Prosceution | Nicholas Lumley QC |
| Defence | James Mulholland QC |
| Case No: | T20207594 |
Paul Robson was a professional cage fighter, and more recently a coach, who has 21 convictions for 92 different offences over more than 30-years.
2005, Robson began an affair with Ms Caroline Kayll when she was a married prison education worker and he was an inmate at HMP Northumberland.
2014, Robson now serving prison time at HMP again met up with Caroline Kayll, they restarted the affair. After Mrs Kayll left her prison officer husband, Robson moved into her home in Linton, near Ashington, on his release. But after they split up Robson threatened to "ruin" her when he discovered she was having a relationship with another man, this other man turned out to be a 15-year-old boy.
Ms Kayll paid Robson £29,000 and took out a £10,500 loan, to buy his silence.
15th November 2019, 50-year-old Robson drove three-hours from from Glasgow to confront her and carried out a vicious assault. He was armed with a locksmith's bar, a GPS car tracker, screwdrivers, pliers, a wrench and bottles of ammonia.
During the assault Robson kicked former girlfriend Caroline, aged-47, in the head, attempted to strangled her, slashed her with a blade, cut off big clumps of her hair and cut up her clothes.
He then, using a variety of knives, attacked the 15-year-old boy.
He then sprayed both victims with ammonia and stole their phones so they could not call for help.
Robson then drove back to Glasgow and went into hiding, while police made appeals to track him down.
Ms Kayll was placed on life support at hospital in Newcastle but died days later.
Robson would later blame her murder on the boy, whom he stated had attacked him and he injured the couple in self-defence.
18th March 2020, Trial opens at Newcastle Crown court, Robson denied all charges.
30th March 2020, Robson was found guilty of murder, attempted murder, and blackmail.
31st March 2020, He was sentenced to life in prison with a minimum term of 35-years. He is eligble for parole in March 2056.