Mitesh Patel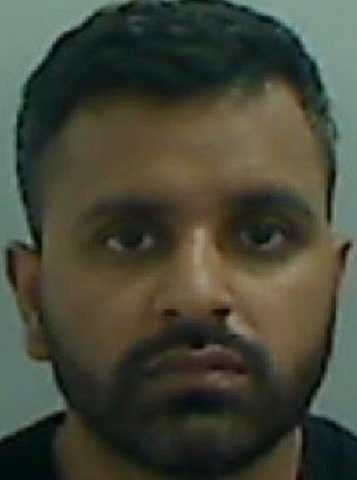 | | |
| --- | --- |
| AKA | |
| DOB | 1984 |
| Occupation | Pharmacist |
| Kill Total | 1 |
| Kill Place | Middlesborough |
| Kill Date | May 2018 |
| M.O. | Strangulation |
| Victim | Jessica Patel-34 |
| | |
| --- | --- |
| Court | Teeside Crown Court |
| Judge | |
| Prosceution | Garry Allan QC |
| Defence | |
Mitesh and Jessica met as children and played together, they then reunited when they studied at De Montfort University in Leicester.
The couple's relationship grew as they studied pharmacy together in Manchester in 2006.
They married in 2009, Mitesh and Jessica set up home.
Questions arose over Mitesh's sexuality at an early stage, family members were concerned for Jessica, but she stuck by him, however, cracks soon started to show.
Jessica struggled as she moved in with his family and felt the strain of balancing a busy home life and family expectations with her pharmacy career.
Mitesh prevented her joining her family in sharing her grandfather's last few days in 2010.
Her confidence suffered and she became quieter, and withdrawn. She was nervous and always watching the clock during family visits, her sister often observed Mitesh putting her down, and being rude to her.
2010, Jessica told a friend she suspected he was not being honest about his sexuality.
She talked of his long phone calls with men, as well as going off alone with a tour guide into the early hours while they were on holiday and disappearing into a room all night with a man staying at their home. She considered leaving him but 'felt she'd made her bed so she had to lie in it'.
The couple had life insurances, Mitesh planned to kill Jessica, gaining £2 million, which he would use to start a new life in Australia with his gay lover.
14th May 2018, Mitesh Patel strangled his 34-year-old wife Jessica, as well as drugging her, and finally suffocating her in their home before heading to his favourite pizza shop to create an alibi for the murder by pretending it was a burglary gone wrong. 
After returning home he called police to tell them he had returned home to find his wife Jessica murdered.He was apparently unaware that his Apple iWatch had recorded all his activity over the last few hours.
A post mortem examination revealed that Jessica had been strangled and suffocated with a plastic shopping bag.
At the trial the prosecutors proved that Mitesh had spent months plotting to kill his wife so he could start a new life in Australia with his secret boyfriend, and live on a £2million life insurance payout.
He'd searched for how to kill Jessica and taken out several life insurance policies in her name.
The judge said Mitesh might have injected his 34-year-old wife with insulin, before trying to suffocate her with a Tesco Bag for Life.
December 2018, The jury unanimously found him guilty.
Patel was jailed for life with a minimum term of 30 years