Michael Moffat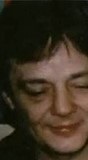 | | |
| --- | --- |
| AKA | |
| DOB | 1962 |
| Occupation | Glassblower |
| Kill Total | 1 |
| Kill Place | Hastings |
| Kill Date | Nov 2001 |
| M.O. | Stabbing |
| Victim | Penny Beale-31 |
| | |
| --- | --- |
| Court | Lewes Crown Court |
| Judge | Mr Justice Wright |
| Prosecution | David Fisher QC |
| Defence | |
| Case No: | |
Spring 2000, Penny Beale started a drink and drug fuelled abusive relationship with Scottish born Micheal Moffat. The abuse was so bad, the coercive control stopping Penny going to the police, she was petrified, and started drinking heavily. On the outside Moffat appeared to be a charming and pleasant man.
Penny's mother, also called Penny, would often carry a stanley knife with her, she sad she thought about killing Moffat, due to the abuse to her daughter, but only put the blade away at home when she decided she did not want her daughter to be left on her own when she went to prison.
Penny senior made complaints to the police, but it was only when they discovered that Moffat was wanted on warrant in Bristol, that they stepped in and arrested him.
Moffat was sent to prison, and Penny stopped drinking and started to re-build her life. Michael Moffat was not away for long, he went straight back to Penny, and the abuse started up again.
November 2001, the family were all concerned, one family member paid some money into her bank account, the controlling Moffat believed this was a sign that she was going to leave
25th November 2001, The pair had been out drinking, witnesses reported seeing the pair heading home, very drunk and stumbling around.
Moffat attacked girlfriend Penny, he punched, kicked and stamped on her in her flat. He then took money from her purse and went to the pub. Two hours later he returned, he called 999 and told them he had been out and returned to find her injured at the bottom of the stairs.
Initially police wondered if the death was an accidental drug overdose.
Traces of alcohol, cannabis and ecstasy were found in Penny's system.
But, at post-mortem her internal injuries suggested a physical attack.
Moffat had inflicted 123 separate injuries all over her body. Penny's ribs were fractured in 18-places which pierced her lungs, liver and spleen.
28th November 2001, Moffat was arrested and charged with the murder of Penny Beale.
2002, at Lewes Crown Court, Moffat pleaded guilty, Moffat, originally from Edinburgh, was jailed for life and ordered to serve a minimum 11-years for murdering 31-year-old Penny Beale at her basement flat in the East Sussex.