Michael Downs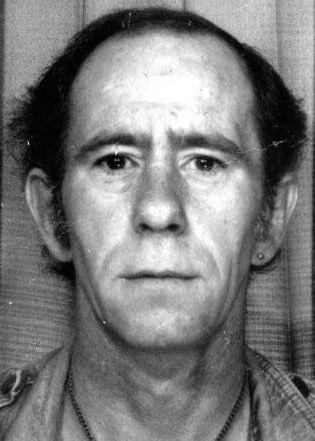 AKA
DOB
30 Dec 1944
Occupation
Kill Total
3
Kill Place
Libya & Blackpool
Kill Date
1965, 1978 & 1988
M.O.
Stabbing
Victim
Arab taxi driver
Kate Weaver - 64
Gabrielle Morris - 70
Michael Downs went to Thames Road School and Highfield School in Blackpool. He was described by teachers as dishonest and not very clever. He was on probation when he was eleven and later sent to an approved school for burglary and arson.
1962, Aged-17, Michael Downs went AWOL (Absent Without Leave) as an army recruit with the 14/20 Kings Hussars, when he made a dramatic sea rescue off Blackpool Promenade. He swam 50 yards to rescue James Tweedale. Mr Tweedale tragically died in an ambulance on his way to hospital.

1963, The following year while on duty in Libya Downs was awarded the British Empire Medal for Gallantry, for the dramatic rescue.

1965, Downs was convicted in Libya of the manslaughter of a taxi driver, he was stripped of his medal, given 12 months in prison, and on his release was given a dishonourable discharge from the army and shipped back to England.

31st January 1978, Downs stabbed to death, and strangled disabled, 64-year-old pensioner, Kate Weaver in a South Shore, Blackpool, old people's home.
He broke in to the home in the early hours, around 5am, the body was found in the kitchen with 2 stab wounds in the back and one in her chest, her pyjama bottoms and the washing line cord he had used to strangle her were found in the next room.
A major police investigation that interviewed over 12,000 people failed to find a suspect.

26th January 1988, Downs struck again, this time he sexually assaulted and then murdered 70-year-old Gabrielle Morris at her little Bishpham guesthouse, in Blackpool.
Again using a washing line to strangle, stab wound were found in her back, and there were 38 minor cuts and bruises, including injuries to the breasts, she was discovered naked from the waist down.
Once arrested Downs confessed to both murders.

10th July 1989, Downs was jailed for life at Manchester Crown Court. He was serving his sentence at Wakefield high security prison.

21st March 2001, The Home secretary, in a letter to Downs, said, the minimum term he should serve before his release on licence was 23 years.

Thursday, 8th September 2005, An appeal by Downs was heard in the High Court before Mr. Justice Andrew Smith, he upheld the appeal stating:-
"I direct that, subject to one qualification, that the early release provisions are to apply to the applicant after he has served 23 years. The qualification is that the period that the applicant spent in custody awaiting trial on these offences, which I understand to be 515 days, should count towards this period".
This means Downs was due for release in 2012. Where is he now ?