Michael Copeland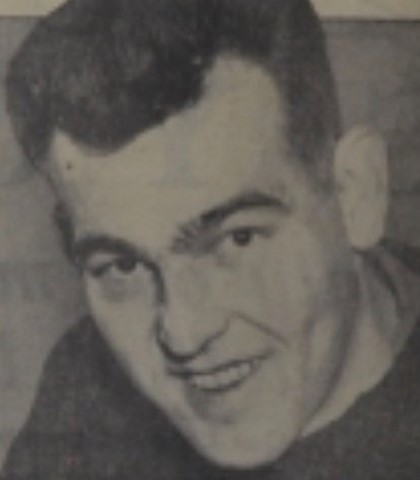 AKA
Bubble Car Murders
DOB
1962
Occupation
Soldier
Kill Total
3 +
Kill Place
Germany & Chesterfield
Kill Date
11 June 1960

13 November 1960

28 March 1961

M.O.
Stabbing
Victim
William Elliot, 60

Gunther Helmbrecht, 16

George Stobbs 48
12th June 1960, A crashed car was found in Baslow, near Bakewell in the Peak District of Derbyshire, the car contained a lot of blood, but no driver, the only clue, a pair of shoes. This was a bubble car, and thus the killing attracted the name the "Bubble car Murders".
Later that same day the body of 60-year-old William Elliot was found on a deserted moor, and with no shoes. Originally the police believed he had an accident and wandered off. But post-mortem and other tests showed he died from a severe beating to the head, not consistent with a car crash.
Police interviewed several people, including Copeland, but there was little evidence, Copeland was released, and no charges were bought.

13th November 1960, Copeland was back on active duty in Germany, he came into the barracks one evening suffering knife wounds, claiming he had been attacked by two local men.
That same day 16-year-old Gunther Helmbrecht was murdered in Verden, near to the British Army Barracks. Copeland was questioned. but as in the Derbyshire case, there was no evidence.

April 1961, Copeland was back in Chesterfield, Derbyshire, another body turned up, that of George Stobbs. He had head wounds similar to Elliot, the car was even abandoned in the same lane in Baslow.
the crime was linked by police and Copeland was questioned, but again, lack of evidence meant it was taken no further.

1963, Copeland called police to confess to his crimes, the motive for confessing seemed non-existent.
One of the police officers had developed an association with Copeland, keeping him under surveillance, and this is the man he told about his part in the murders. They had been hate crimes, Copeland admitted, because he'd believed the men to be homosexuals, but he did have some regret over the fatal incident in Germany. However, Copeland refused to make a formal statement and then he withdrew his confession.

March 1965, the case went to trial.
At Birmingham Crown court Copeland was convicted and sentenced to be executed. His sentence was later commuted to life in prison, as the death penalty was abolished in the UK.