Mark Weston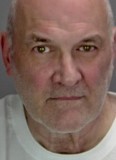 | | |
| --- | --- |
| AKA | |
| DOB | 1975 |
| Occupation | Barman |
| Kill Total | 1 |
| Kill Place | Oxfordshire |
| Kill Date | Aug 1995 |
| M.O. | Beating |
| Victim | Vikki Thompson-30 |
| | |
| --- | --- |
| Court | Reading Crown Court |
| Judge | |
| Prosecution | John Price QC |
| Defence | |
| Case No: | T2022 |
12th August 1995, Vikki Thompson was attacked while walking her dog daisy, near her home in Ascott-under-Wychwood, Oxfordshire.
She had discovered Mark Weston in the lonely lane masturbating, he attacked her,and struck her repeatedly over the head with a rock, this caused skull fractures and a severe brain injury; Westron then placed her body on the edge of the train tracks, to make it look like she had been hit by a train. When daisy the dog returned home without Vikki, husband Jonathon went out searching with local neighbours. Vikki was found three hours later, barely alive, she was taken to hospital.
18th August 1995, Vikki died six days later from her injuries, her brain stopped functioning, and the life support machine was switched off by doctors.
13th September 1995, Mark Weston was arrested on suspicion of the murder of Vikki Thompson.
1996, Weston was tried in court, but found not guilty by a jury, he was acquitted by a jury after just 50 minutes of deliberation. and released.
It was revealed years later that the foreman of the jury contacted Weston after the trial, suggesting he sue the police.
2001, 26-year-old Weston met 15-year-old Helen Rusher, a waitress in a local pub in Fulbrook, Oxfordshire. Weston was working as a barman there at the time.
Helen was seeing someone else, but Weston started buying her meals and buying top-up vouchers for her mobile phone. He would text her up to 200 times a night.
Weston persuaded her into splitting up with her boyfriend. After that the ­relationship became intense and violent very quickly.
May 2003, on Helens' 17th birthday she gave birth. Weston had always had a temper, especially after drinking vodka. But on one evening he got so stressed when she suggested they buy nappies, as he wanted to buy vodka, he attempted to strangle her, pusher her head into the baby she was cuddling, the baby was screaming. Later that night when the house had gone quiet she quietly left with her child. in the coming weeks Weston would text her from different numbers, one of the texts saying "I killed her you know, i'll do the same to you".
2003, after the New Criminal Justice act was introduced it was possible for a person to stand trial for the same crime for a second time, this had previously not been possible under 'Double Jeopardy' rules. Weston was the first person in the UK to face the new rules.
2009, new evidence was presented to the CPS, and a re-trial was ordered. The new evidence showed traces of Vikki Thompsons' blood on Westons' boots, forensic scientists could prove that the blood was wet when it made contact with the boots, thus contradicting Weston's story that he did not know Vikki and was not in the area on the day of the murder.
21st October 2009, Weston arrested and charged with murder.
30th July 2010, Weston appears at The Old Bailey in London, charged with murder, he pleaded not guilty, trial set for November at Reading Crown Court.
November 2010, Weston stood trial for the murder of Vikki Thompson at Reading crown Court.
13th December 2010, Weston was found guilty of murder, he was sentenced to life in prison with a minimum term of 13-years behind bars.