Mark Robinson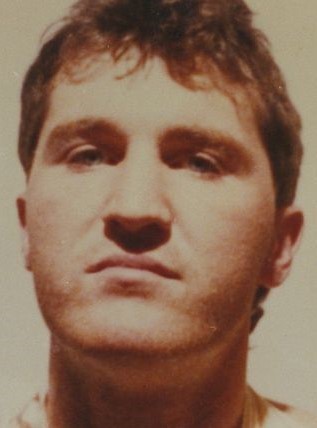 AKA
DOB
1962
Occupation
RAF - Airman
Kill Total
2
Kill Place
Billingham
Kill Date
1979 & 1989
M.O.
strangulation & Stabbing
Victim
Patricia Wagner - 32

Sharon Morley - 25
| Court | Newcastle Crown Court |
| --- | --- |
| Judge | |
| Prosecution | |
| Defence | |
| Case No: | |
17-year-old Mark Robinson joined the RAF
27th May 1979
, Mark Robinson was home on leave, for the spring bank holiday. He murdered 32-year-old married neighbour Patricia Wagner after confronting her at her home, he strangled her, and just left the body lying on the living room floor.
The body of the housewife was found by her eight-year-old son in the living room of her council house in Newbury Way in the Low Grange area of Billingham.
The teenage Robinson, had been seen walking in the rain towards her home less than two hours after she was last seen alive. Within hours he was in custody.

Robinson later told police he had gone to Mrs Wagner's house as he wanted sex and said he knew Mrs Wagner was "a sure thing".
He tricked his way into her house by pretending he was drunk and had mistaken the house.
They began talking and Robinson claimed Mrs Wagner had said that if he didn't tell his mother he had spent the night at her home, she would.
"It was her going to tell my mam I'd been with her. All I was bothered about was my mam finding out."
Robinson claimed he had stood up to leave but lost his temper after calling her a "slut" and hit her in the face.
In an attempt to protect herself, Mrs Wagner had tried to grab the back of his head but he punched her to the floor and kicked her. He saw a lamp and pulled the cord round her neck.
A post-mortem revealed Mrs Wagner died from asphyxia. She had also suffered facial injuries including a broken nose.
He was sentenced to life imprisonment.
March 1989, Robinson served ten years behind bars, After being released Robinson met Sharon Morley in Wakefield. The couple moved to Billingham. There were repeated arguments as Ms Morley reportedly wanted to move back to Wakefield.

19th September 1989, just 7-months after his release, Robinson discovered a photo of her former boyfriend. In the argument that followed, he beat and stabbed the 25-year-old to death.
At Newcastle Crown Court Robinson was sentenced to lifer, this time being told by the judge that life means life. This means he is on the Home Office list of prisoners who are serving a 'Whole Life Tariff;, see list
here >>
.
2011, 6-foot, and 20-stone, Robinson, upset that his bread ration had changed assaulted several officers, it took ten prison guards to bring him under control. Five officers needed hospital treatment. He was given an additional three years on his sentence.