Mark Martin

With Dean Carr & John Ashley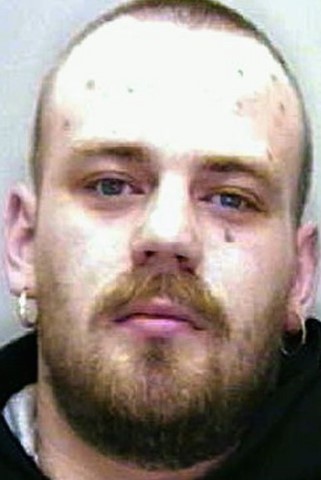 AKA
The Sneinton Strangler
DOB
1979
Occupation
Kill Total
3
Kill Place
Nottingham
Kill Date
2004 - 2005
M.O.
Strangulation & Beating
Victim
Zoe Pennick 26,
Ellen Frith 25,
Katie Baxter 18

| | |
| --- | --- |
| Court | Nottingham Crown Court |
| Judge | Mr. Justice Butterfield |
| Prosecution | Peter Kelson QC |
| Defence | |
Mark Martin grew up in Ilkeston, a small town north west of Nottingham, he lived at home with his mother. He was repeatedly bullied at school due to the birthmark under his right eye, the kids gave him the nickname, 'Reds'. As a teenager he acted violently and aggressively at school.
He ended up with a criminal record for burglary, common assault, using threatening behaviour, possession of an offensive weapon and attempted robbery.
In a letter to his probation officer in 2002, Martin wrote: "I was so sweet and nice until my dad died, and now I'm evil."
In this same letter, he asked: "How long till I kill? It could be a lady, pets, anything".

2002, Martin was now aged-23, and married, his wife being prgnant with their son, Martin took her by the throat when they were in a car, he also hit her and threatened her with a Stanley knife, the violence was a regular thing.

October, 2004, Martin was arrested on suspicion of assaulting his wife at a house in Radford. She had a bruise to her right eye, red marks to both sides of her nose, a cut to her upper lip and reddening and bruising to her neck.
The next day, Martin called 999 and told police he had been locked up the night before for trying to strangle his wife. He spoke of having bad thoughts and that he was going to end up killing someone, no action was taken.
During the next few months, he emerged himself into the Nottingham homeless community, often turning up at soup kitchens and befriending alcoholics and drugs addicts on the streets. He was seen as a misfit. Unlike many of those who found themselves in that situation by tragic circumstance, Martin did not have drug and alcohol problems. He still had a home in Ilkeston and appeared clean and nicely dressed, the homeless community were scared and wary of him.
He often came into contact with outreach workers, who were puzzled by him. As one later put it, 26-year-old Martin was an "oddity" in the homeless community.


December 2004, Martin was now living in a tent on land near to a warehouses off Great Northern Close, near London Road, in Nottingham.
The Great Northern warehouses was derelict and deserted, no-one ever went there except the city's homeless community, who used the warehouses to take drugs without fear of being disturbed.
Martin would often bully fellow rough sleepers for their benefits or what little money they could earn, often using violence to get what he wanted.
One homeless person later reported: "If you heard Reds was on one side of town you would go to the other. When he knew you had drugs or money he would look for you and take it off you."
The bodies of Miss Pennick and Miss Baxter, who went missing within days of each other between Christmas and New Year of 2004, they were found six days apart in the same warehouse in Nottingham, Martin had partially buried them under building rubble.
Miss Frith's badly burned body was discovered by a fire crew in a flat in Marple Square, in the St Ann's area of Nottingham, on 24th January 2005. Martin had strangled her.

16th January 2006, Mark Martin was one of three men found guilty of murdering homeless women in Nottingham between December 2004 and January 2005. Martin was jailed for life at Nottingham Crown Court for strangling Zoe Pennick, 26, Ellen Frith, 25 and Katie Baxter, 18.
Martin, who took the lead in the killings with two other men, had said he had wanted to become the city's first serial killer.
Dean Carr was found guilty of murdering Ms Frith, as was John Ashley who was also convicted of killing Ms Baxter. Ashley aged 34, who was known as "Cockney John", was ordered to serve a minimum of 25 years in prison for his part in the murders. He was cleared of murdering Zoe Pennick.
Martin did not give evidence in court and made no reaction as the jury returned guilty verdicts, after deliberating for 21 hours.
24th February 2006, Passing sentence, Mr. Justice Butterfield told the 26-year-old: "The facts of these crimes are so horrific and the level of offending is so serious, you must be kept in prison for the rest of your life. These matters were committed by you because you positively enjoyed killing, taking the wholly innocent lives of these three young women for your own perverted gratification. You have not shown a moment of remorse. You have revelled in what you did, glorifying the macabre details of these senseless, brutal and callous killings."

Martin is on the Home office list of prisoners serving a 'Whole Life Tariff' and will never be released, or considered for parole. See full list of prisoners on a 'Whole life tariff' here >>