Mark Jewitt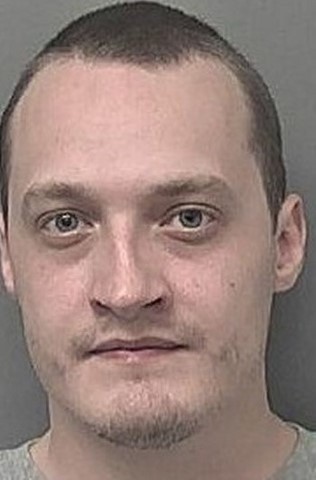 | | |
| --- | --- |
| AKA | |
| DOB | 1995 |
| Occupation | none |
| Kill Total | 1 |
| Kill Place | Hull |
| Kill Date | Sept 2019 |
| M.O. | Beating & strangulation |
| Victim | Vera Hudson-57 |
| | |
| --- | --- |
| Court | Grimsby Crown Court |
| Judge | Peter Kelson QC |
| Prosecution | Nicholas Lumley |
| Defence | Green |
| Case No: | T20197309 |
Mark Jewitt moved from home at age-16, he was supported by family and a community psychiatric nurse. Mark suffered from multiple mental health issues, including post-traumatic stress disorder, anxiety and depression and had even previously told health services he had thoughts of hurting himself, or someone else. He had lived in the tight-kniit community for nine years, but neighbours reported that he kept himself to himself. Mark and downstairs neighbour Vera had struck up a strange friendship, they both loved music and would occasionally meet up in either one of the flats, listen to music, and drink rum, then the other would return to their own flat.

But, Mark sometime got angry when Vera played her music very loud at night. Mark told his mother that on one occasion he had cut off Vera's electric so she could not play music. He brought headphones so he could shut out her music late at night.
March 2019, mark took an overdose, and was admitted to a psychiatric hospital.
19th September 2019, Vera Hudson has been out, she returned home and realised she had forgotten her key. She knocked on the door of her neighbour Mark Jewitt who lived alone in the flat upstairs, the pair drank rum together. However, later that day Vera Hudson's body was found in a stairway at her home in Constable Street, off Hessle Road, Hull.
Her neighbour had struck Vera over the head with a dumbbell weight 30-40 times, strangled her and covered her head with two plastic bags before leaving her in a pool of blood on the stairs in the early hours of the morning.
at 6:30am Jewitt had called his mother and met her at the ASDA on Hessle Road, they drove back to his mothers house, before telling her "I killed Vera." . He aked his mum for some of her insulin so he could take an overdose, she refused, he stated he would walk to, then jump off the Humber Bridge. She told him to hand himself in to police. At 8:30am that same day Jewitt called police and admitted to the murder.
21st September 2019, after his arrest Mark Jewitt appeared via videolink at Hull magistrates court charged with murder.
27th February 2020, appearing via videolink at great Grimsby crown court Jewitt admitted murder. He did not use his previous mental health history as mitigation, no psychiatric reports were presented.
12th Match 2020, Jewitt was sentenced for the murder of Vera Hudson at Great Grimsby Crown Court. The judge sentenced Jewitt to life with a minimum term of 15-years behind bars. He will be eligible for parole in 2035, he will be aged-40.