Mark Fellows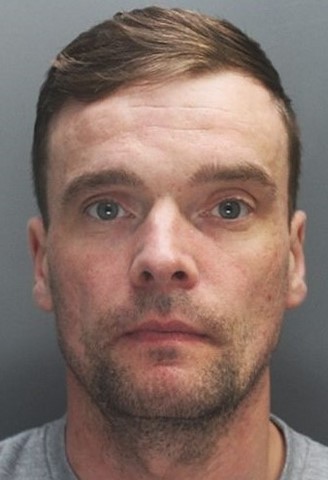 AKA
The Iceman
DOB
5 Sept 1980

(Vigo)

Occupation
Hitman
Kill Total
2
Kill Place
Manchester
Kill Date
2015 & 2018
M.O.
Shooting
Victim
Paul Massey

John Kinsella
| Court | Liverpool Crown Court |
| --- | --- |
| Judge | Mr Justice Davis |
| Prosecution | Paul Greany QC |
| Defence | Nicholas Johnson QC |
| Case No: | T20187315/6 |
Mark Fellows was a Hit-Man for a Manchester gang . Rival gangs had disputes from 2014, this is when the hit order was given.
26th July 2015, Paul Massey, who was seen as the head of the gang nicknamed 'The A-Team', Massey was shot dead outside his home on Manchester Road, Clifton, by a lone gunman. The killer was reported to have been wearing military style fatigues and carried a weapon "similar to a sub machine gun". Greater Manchester Police offered a £50,000 reward for information pertaining to the killing.
Fellows had spent days staking out Massey's home in Clifton, hiding in a graveyard, and in bushes opposite his target's property, before gunning him down with an Uzi automatic when Massey stepped out of his BMW.

5th May 2018, John Kinsella was shot dead near St Helens Linkway in Rainhill as he walked with his pregnant partner Wendy Owen and thier dogs. The killers, Fellows & friend Boyle used encrypted EncroChat handsets to co-ordinate the murder. Fellows rode up to the pair on a mountain bike and then gunned Kinsella down, then shot him again when he was on the floor.
2019, Sentenced to life imprisonment for double murder.
Also on trial was his accomplice Steven Boyle. Boyle was described as Fellows "brother in arms" and accused of acting as a spotter, watching the victims and providing assistance to the gunman.
This means Fellows is on the Home Office list of prisoners who are serving a 'Whole Life Tariff;, see list
here >>
.
February 2019, Fellows was seriously injured when he was slashed by another prisoner with a weapon believed to have been made from a razor blade. He was attacked in HM Prison Whitemoor and airlifted to hospital, before being returned to prison. There was allegedly a £50,000 price on his head from rival gangs.

July 2019, an appeal against his sentence on the grounds that it was 'excessive' was turned down by the court.

October 2020, after Fellows conviction, police opened 'Operation Leopard' this looked at other gangland murders and assaults.
As a result 11 other gangland members went on trial and were convicted of various violent offences.

13th November 2020 a judge at Manchester Crown Court sentenced Fellows to life with a minimum term of nine years.