Leroy Campbell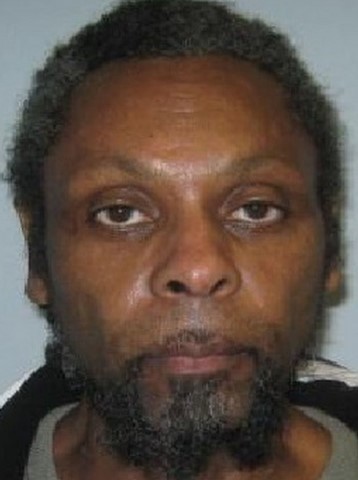 | | |
| --- | --- |
| AKA | |
| DOB | 1963 |
| Occupation | |
| Kill Total | 1 |
| Kill Place | Wolverhampton |
| Kill Date | Nov 2016 |
| M.O. | Strangulation |
| Victim | Lisa Skidmore-37 |
| | |
| --- | --- |
| Court | Birmingham Crown Court |
| Judge | Mark Wall |
| Prosceution | Michael Burrows QC |
| Defence | Rachael Brand |
| Case No: | |
1983, Leroy Campbell makes his first visit to prison after attacking a woman.
1991, Campbell found guilty of raping a woman in her home.
2003, Campbell jailed for the attack on another woman. While in prison he attended several courses aimed at rehabilitation.
2003 Campbell was being held at at HMP Manchester, it was while there, that he had his first parole review.
He had completed the Enhanced Thinking Skills course, a course designed to help inmates think more clearly and take personal responsibility for their actions. The Parole Board determined that he was not suitable for release or transfer to an open prison.
2005, now being detained at HMP Wakefield, Campbell had a second parole review.
He had now completed the Sex Offender Treatment Programme (SOTP), as well as alcohol and drugs awareness courses and drugs therapy. He had attended a workshop on alternatives to anger.
He had also participated in one to one counselling in relation to the sexual abuse he had experienced as a child. The Parole Board again determined that he was not suitable for release or transfer to an open prison.
The panel thought he needed to complete further offending behaviour work.
2007, Campbell commenced the Extended SOTP8 in 2007. A third parole review happened that year. The Parole Board panel dealing with the case considered that despite having served seven years in prison and having completed two sex offender programmes (the first being on a previous sentence), the fact remained that LC was still obsessed with sex. He continued to be assessed as posing a high risk of harm to others. The Parole Board decided once again that he was not suitable for release or transfer to open conditions.
25th July 2016, after several other Parole Board meetings, Leroy Campbell is released from prison after serving 13-years behind bars. He had been deemed 'Safe to released', he was released under the care of his probation office (PO), who had been Campbell's assigned probation officer since 2014,
On release date to PO was on leave.
when a colleague, who was covering, met Campbell at his hostel in Forest Road, Moseley, Birmingham, Campbell, aged-57, disclosed to probation that he was experiencing low mood, negative thoughts and feelings that had led to his previous offences, but this key information was not shared with other services.
Police were called and a senior PO was informed. The senior PO stated that they knew of the statement made by Campbell, but felt that his risks had stabilised and he "did not pose an immediate risk."
A post mortem on Lisa, showed that she had died from asphyxia through strangulation. Bruises on her body indicated that Campbell had knelt on her back.
24th November 2016, at 7:50am, CCTV caught Leroy Campbell leaning a ladder up against the rear of the house. Campbell then climbed through an open window at the house of Lisa Skidmore in Bilsten, Wolverhampton, he strangled her to death.
When Lisa's mother, Margaret, aged-80, arrived home two-hours later, he also attempted to kill her with a chord of a vacuum cleaner.
Campbell then tried to cover up the murder by planting DNA in the house from two people who were in no way involved in the crime.
Before leaving he attempted to set the house on fire.
The elderly Ms. Skidmore, regained consciousness and called the emergency services. Lisa was found upstairs in her bed.
In the kitchen the gas hob was on, next to it lay a burnt out match.
Campbell has always refused to give an account of what happened that morning.
7th December 2016, 55-year-old, Leroy Campbell, from Forest Road, Moseley, was remanded in custody after appearing at Birmingham Magistrates Court.
Campbell was charged with the murder of Lisa Skidmore. He was also charged with two counts of rape and arson with intent to endanger life, as well as the attempted murder of Lisa's mother.
12th May 2017, Trial opens at Birmingham Crown Court. Campbelll pleaded guilty by video-link from Woodhill Prison in Milton Keynes.
At sentencing, Judge Wall told Campbell,: "Despite your medical condition, you are capable of planning the most serious criminal offences and carrying those plans through with ruthless efficiency. You have done so again and again and your behaviour is becoming more abhorrent and sophisticated with time. I cannot hold back from passing a whole life sentence."
Leroy Campbell is given a 'Whole Life Tariff'. See the list of Life mean Life, prisoners
here >>
Tuesday 11th June 2019, Inquest opens.
A jury at Black Country coroner's court found that failures by both police and probation staff made "more than a minimal contribution" to her death'.
One of the Probation team involved in the case has written a book, see
here >>