Leon Smith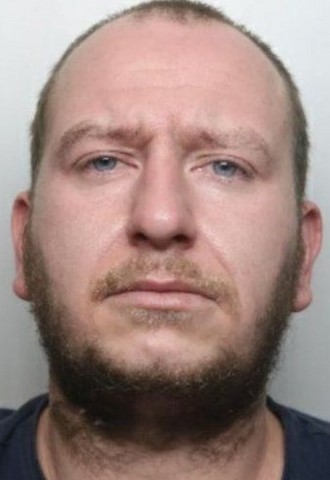 | | |
| --- | --- |
| AKA | |
| DOB | 1993 |
| Occupation | |
| Kill Total | 1 |
| Kill Place | Derbyshire |
| Kill Date | Jan 2020 |
| M.O. | stabbing |
| Victim | Andrew Jackson-55 |
| | |
| --- | --- |
| Court | Derby Crown Court |
| Judge | Shaun Smith QC |
| Prosceution | Adrian Langdale QC |
| Defence | Clive Stockwell QC |
December 2019, 28-year-old Leon Smith lost his father before Christmas, he turned to taking cocaine and amphetamines.
19th January 2020, Smith, high on drugs assaulted his partner.
25th January 2020, Leon Smith had been at a friends house, just after midnight he ordered a taxi home, telling his friends partner, " I think i am going to go and kill someone".
26th January 2020, 55-year-old Andrew Jackson lived in a caravan on the edge of some allotments in the Derbyshire village of Shinebrook. In the early hours, high on drugs Smith attacked Mr Jackson, in a seemingly unprovoked attack, inflicting over 40-separate stab wounds, one of which cut an artery in Mr Jacksons' leg, this was the fatal wound. nSmith also battered Mr jackson with the butt of an air rifle he was carrying.
The body was discovered at 10am later that morning. It was later confirmed that Smith did know homeless Andrew Jackson, who was known locally as 'Cat Man'.
Police investigations looked at CCTV, which showed Smith leaving the house where he was staying, this was only metres from the allotment entrance, and walking towards the allotment, carrying a distinctive gun bag.
This was a few minutes before a witness from a nearby house witnessed an altercation at the allotment where Mr Jackson's caravan was located.
Smith would have had to have seen the attack if he was not involved. That same witness reported seeing a man fitting the description of Smith going onto the allotment and behaving aggressively. The witness heard this suspect raising his voice to Mr Jackson.
An important piece of evidence was a bruise discovered when Mr Jackson was examined by a pathologist. This matched the distinctive pattern of the pad fitted to the end of the butt of an air rifle owned by Smith. He was seen carrying the weapon to the allotment.

Tuesday 19th October 2021, Leon Smith goes on trial for murder at Derby Crown Court. Smith denied murder.
21st October 2021, On the third day of the trial the jury were told to wear suitable clothing and sturdy footwear before being bussed to the allotment where the frenzied attack happened.
8th December 2021, Leon Smith was sentenced to serve a minimum term of 14-years in jail.
Sentencing Smith, Judge Shaun Smith QC said: "Clearly something happened outside that caravan which caused you to behave in the way that you did. Only you know what that was.