Kyle Bevan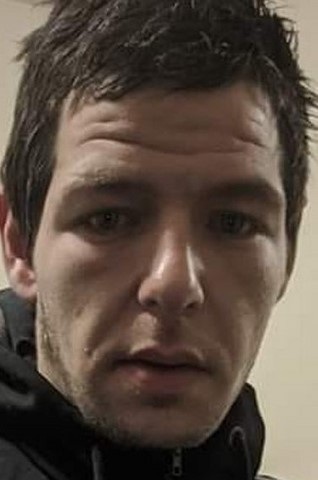 | | |
| --- | --- |
| AKA | |
| DOB | 1991 |
| Occupation | unemplyed |
| Kill Total | 1 |
| Kill Place | Haverfordwest, Pembrokeshire |
| Kill Date | July 2020 |
| M.O. | Beating |
| Victim | Lola James-2 |
| | |
| --- | --- |
| Court | Swansea Crown Court |
| Judge | Mr Justice Griffiths |
| Prosceution | Caroline Rees KC |
| Defence | John Hipkin KC |
| Case No: | 63CH095420 |
January 2020, Sinead James broke off a violent and abusive relationship, she was involved with various children's and domestic violence services.
February 2020, Kyle Bevan met mum of three Sinead James, on Facebook.
March 2020, As the Covid-19 lockdown was imposed Bevan moved in with James and her three children, born in 2014, 2017, and Lola born 2019.
19th April 2020, one of the children had a briused face, Bevan reported she knocker herself on the stairs.
26th April 2020, 2-year-old Lola had a mark on her lip, Bevan told the toddles mum that she fell over.
10th May 2020, Lola was photographed by a neighbour with a black eye, she was told that the child fell over.
14th May 2020, Bevan "smashed up" the family home with a hammer after taking the tranquilliser Xanax, forcing Sinead to take her children to a friend's house.
James said later that bevan regularly took strong tranquillisers and cannabis, and they both took amphetamines, but only when the children were out.
7th July 2020, Bevan pushed 2-year-old Lola's buggy into a road. shouting 'F**k it', Sinead had to jump into the road to save the toddler.
15th July 2020, Sinead attempted to carry out domestic violence checks on Bevan, but he refused to give her his date of birth. Bevan had said: "I don't have to give it to you. They won't find anything on me."
16th - 17th July 2020, It was late, and as had become the pattern Sinead James would go to be leaving the toddler downstairs with Bevan. on this night she woke up just after midnight when she heard Lola screaming. She went downstairs to find the toddler sitting on Bevan's lap, he told her 'i've got this, you go back to bed'.
phone records showed that at about 6.30am on 17th July, Bevan Googled "my 2 year old child has just taken a bang to the head and gone all limp and snoring. What's wrong".
Bevan contacted his mother, Alison Bevan, at 6.40am. He then made a video that showed him trying to make Lola stand before he allowed her to fall to the floor.
He was seen walking towards the camera saying: "She's gone. She's gone." He sent this to his mother at 6.58am. Alison Bevan urged her son to contact the emergency services but the first call was not made until 7.30am.
When paramedics arrived on the scene, Lola was lying unconscious with a swollen and bruised face and she appeared to be wet. It was believed that Lola had been scrubbed clean, even of transfer tattoos that she appeared to have had on her arm the day before.
21st July 2020, Lola died in hospital four days after the attack, after sustaining more than 100 injuries.
8th March 2023, Trial starts at Swnsea Crown Court, Kyle Bevan, aged-31, of Aberystwyth, Ceredigion, denied murdering Lola James.
Lola's mother, Sinead James, aged-30, denied causing or allowing her death.
Tuesday 25th April 2023, Bevan was jailed for life at Swansea Crown Court with a minimum term of 28 years.The 31-year-old denied harming the toddler, claiming the family dog had pushed her down the stairs.
Lola's moth Sinead James was sentenced to serve a minimum 6-years behind bars after beiung found guilty of allowing the death of a child.
Bevan is eligible to apply for parole on 20th April 2050.