Joshua Stimpson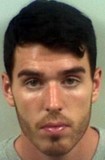 | | |
| --- | --- |
| AKA | |
| DOB | 1991 |
| Occupation | Warehouse worker |
| Kill Total | 1 |
| Kill Place | Chatham, Kent |
| Kill Date | Jun 2017 |
| M.O. | Stabbing |
| Victim | Molly McLaren-23 |
| | |
| --- | --- |
| Court | Maidstone Crown Court |
| Judge | Adele Williams |
| Prosceution | Philip Bennetts QC |
| Defence | Oliver Saxby QC |
| Case No: | T20177221 |
July 2016, Joshua Stimpson had previously seen his doctor and said he thought he was bipolar. He was put on prescription medication and referred to a mental health doctor, but did not engage.
Stimpson had a string of ex-girlfriends who all broke off their relationships because of his controlling, coercive, and violent behaviour.
23-year-old student Molly McLaren was a bubbly and outgoing young lady,. but she had mental health issues, suffering from anxiety and bulimia. A fitness fanatic, she was always in the gym, and planned to train as a personal trainer. She used social media a lot, and when a new dating app 'Tinder' was launched she put up a profile.
November 2016, Molly matched with 25-year-old Joshua Stimpson, who himself had mental health issues, suffering from bipolar disorder. They hit it off straight away. But over time Joshua started to become quite possessive.
17th June 2017, after seeking advice from friends, many of whom had already expressed concerns about Stimpson, Molly broke off the relationship., this did not go down well with Stimpson.
After they split, he began to post things about her online and follow her on nights out.
29th June 2017, Molly confronted Stimpson when he followed her to the gym, and tried to work out in the same room as her. She left the fitness club when her mother urged her to come home.
But Stimpson followed her into the car park, he jumped into the car beside her and attacked her with a knife he had brought from Asda two days before, stabbing her 75 times, as she tried to drive off, while beeping the horn continually.
CCTV showed him being arrested, covered in blood, after a passer-by had called the police.
30th June 2017, Joshua Stimpson, aged-25, of Rochester, appeared in court charged with murder, he spoke only to confirm his name.
A post-mortum found that Molly's throat had been completely severed.
5th February 2018, at Maidstone Crown Court, Stimpson admitted to manslaughter, with his defense team arguing that he had diminished responsibility due to his bipolar disorder. A claim the jury rejected, they took just over two hours to reach a verdict.
6th February 2018, Stimpson is sentenced to life in prison, with a minimum term of 26-years behind bars, before being considered for parole.
Judge Adele Williams, said "This was a cruel, calculated and cowardly act. This was an act of wickedness. You took away Molly's life quite deliberately in the most vicious fashion."
Stimpson will be eligible for parole in January 2044.