Joseph Kappen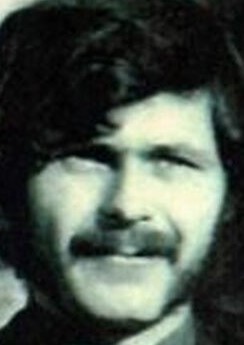 AKA
Saturday night strangler
DOB
1941
Occupation
Bouncer
Kill Total
3 + ?
Kill Place
Port Talbot
Kill Date
1973
M.O.
Strangulation
Victim
Geraldine Hughes,

Pauline Floyd

Sandra Newton
Joseph Kappen was born in 1941, one of seven children, and grew up in Port Talbot. His parents' marriage broke up and he was raised by his stepfather. Kappen had come to the attention of the police as a 12-year-old. He had a string of over 30 minor offences, for robbing gas meters, car thefts, burglary and assault. He spent years in and out of prison. Outside jail he worked as a driver, as well as a bouncer.
1963, Kappen's girlfriend, Christine, got pregnant and the couple married the next February. There was no time for a honeymoon. Ten days later, Kappen got sent down for three years for breaking into houses to rob gas meters.
Their daughter Deborah was born in April.
August 1965, Kappen was released on day release to attend his grandfather's funeral. At the wake, with a prison warder downstairs, he dragged wife Christine into an upstairs bedroom and had sex. By the time he was released from prison, Kappen was a father of two children that he had never met.
1964 Kappen attacked a 15-year-old schoolgirl as they were walking together in the Sandfields estate. As they entered a half-built house, he threw her to the ground and jumped on top of her. But when the girl screamed he got up and ran away.
September 1973, 16-year-old Geraldine Hughes and her best mate, and fellow factory worker, Pauline Floyd. were on a night out, when they left the Top Rank nightclub in Swansea, they hitched a lift. A witness later said he saw two girls getting into a white Austin 1100 car, at a set of traffic lights up ahead they pulled alongside, he could see the two girls chatting to a man with a busy moustache, they were never seen alive again.
Their bodies were found the next morning dumped, raped and strangled, in Llandarcy woodland, 5-miles from Swansea.
Over 150 police officers worked on the case, the investigation soon became swamped in a sea of paperwork as officers struggled to keep tabs on thousands of leads.
One lead was the car, a White Austin 1100, more than 10,000 drivers had to be visited and questioned.
Close by, Port Talbot steelworks employed 13,000 men and all were viewed as possible suspects. Also, Construction of the M4 was underway, meaning that hundreds of itinerant workers needed to be considered in the investigation.
13th October 1973, as part of their investigation police visited Kappen, but his wife provided an alibi.
December 1973, Kappen assaulted Sandra Newton, raped her and strangled her to death with her own skirt, hiding her body under a bridge.
This murder was not linked to the strangler case until a cold case investigation into the murders after Kappen's death, during which DNA evidence linked Newton's murder to the murder of Hughes and Floyd.
July 1974, the murder team was quietly wound down and boxes and boxes of evidence and admin was stored at Sandfields police station in Port Talbot where, because of the damp conditions, it mostly all turned to mush, and became useless, but the girls underwear had been stored in another location, and would become invaluable evidence.
23rd February 1976, Maureen Mulcahy was attacked during the night, raped and strangled. Her murder has never been solved, but Kappen is suspected.

1990, Joseph Kappen died of lung cancer aged-49.

2000, New DNA advances meant that DNA could now be separated when tangled with another persons, the underwear was sent for analysis, and Operation Magnum was launched.
Police started re-investigating at a run down and closed police station, initially with over 35,000 potential suspects, a psychological profiller was called in which reduced the number to 500.
They managed to check and eliminate all but 147 men, one of these, a man that had been a night club bouncer at the time, Joseph Kappen fitted all their criteria, a visit to his house became fruitless when his wife informed them he had died from lung cancer. Police carried on investigating Kappen, who was known to police at the time as a petty criminal with a violernt temper.
24th December 2001, The police later exhumed his corpse, and confirmed through DNA analysis that he was indeed the killer of Hughes, Floyd and Newton. Kappen was now making history. He was the first serial killer ever to be pulled from the grave to prove his guilt.