John Cooper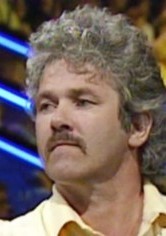 AKA
The Bullseye Killer

Pembrokeshire Murders

DOB
2 Sept 1944

(Virgo)

Occupation
Storeman
Kill Total
3
Kill Place
Pembrokershire
Kill Date
1985 & 89
M.O.
Stabbing and mutilation
Victim
Richard Thomas - 58
Helen Thomas - 54
Peter Dixon - 51
Gwenda Dixon - 52
1966, A pretty normal upbringing, at age-22 Cooper married his childhood sweetheart, Pat, they had 2 children.

1978, The same year as Cooper stated work on an oil refinery he won £90,000 and a £4,000 Austin Princess car on a newspaper spot-the-ball competition, life was good.

Sunday 22nd December 1985, Cooper killed brother and sister Richard and Helen Thomas. She was found in the house tied up with rope with a man's shirt around her head as a blindfold. Her brother was found in an out-building. Both had been shot in the head, then doused in petrol, the 3-storey manor house was then set alight. Firemen and police found the bodies once the fire was extinguished. The house, on Scoveston Manor at Steynton, near Milford Haven, Pembrokshire, was part of a 600-acre farm site owned and managed by the siblings.
Police originally suspected a burglary gone wrong, when the intruder was interrupted he killed the siblings. The case went cold and sat on the books for years.
July 1989,
Peter Dixon and his wife Gwenda Dixon were on holiday in Pembrokeshire, it was the last day of their camping holiday, they decided to have a last walk along the coat. Cooper lay in wait with a sawed-off-shotgun.
He forced them to walk down to a secluded cliff where he tied them up, he sexually assaulted Gwenda then stole bank cards and forced them to reveal pin numbers, he then shot them both at close range.
Days after the shootings Cooper appeared on the TV quiz show Bullseye, he was also seen using the Dixon's stolen credit card, and an artists impression was drawn up, Police compared the 2 pictures, but at the time these was no other evidence.
By the 1990's he was broke, having blown most of the winnings on horse racing bets.
1996
, He attacked a group of teenagers, raping a 16 year old girl and sexually assaulting her 15-year-old friend at gunpoint
1996,
He was arrested for 30 burglaries and a violent armed robbery, holding up a terrified teacher with a shotgun in her home at Sardis, Pembrokeshire.
1998,
He was convicted of the 30 burglaries and jailed for 16 years.
2006,
Police were conducting a cold Case review, as a consequence DNA was discovered on a pair of shorts belonging to Cooper, DNA that belonged to murdered Peter Dixon. Mr. Dixon's blood was also discovered on Cooper shotgun.
May 2009,
Cooper was arrested and charged with 4 murders, 5 counts of attempted armed robbery, as well as charges for sexual assault and rape.
26th May 2011,
Copper was found guilty on all charges, he was ordered by the judge to serve a "Whole life" term.
This puts him on the Home Office list of prisoners never to be released, see list
here >>
2012, An appeal against his conviction was thrown out.