John Childs

with Terry Pinfold & Harry McKenny (Aquitted)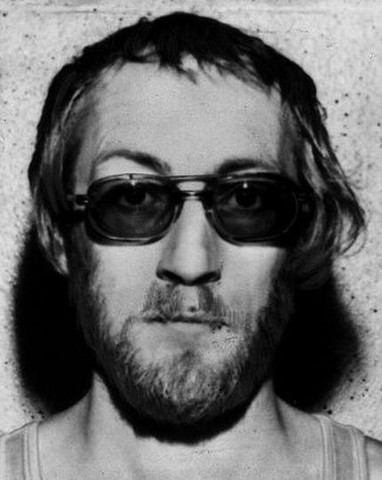 AKA
Bruce Childs
DOB
Occupation
Hit Man
Kill Total
6
Kill Place
London
Kill Date
Aug 1974
Jan 1975
Nov 1975
July 1978
Oct 1978
M.O.
Stabbing
Victim
Terry Eve
Robert Brown
George Brett
Terry Brett
Freddie Sherwood
Ronald Andrews
John Childs started his working career in the British army as a combat engineer and soldier. He only lasted nine months before being sacked from the army for burglary.
From that point he became a collector of weapons and war books. Shortly after this, he was arrested and charged with stealing motorbikes.
1972, released from prison he went to work for MacKenny and Pinfold. He later got married and had two daughters.
August 1974, Terry (Teddy) Eve, was a business partner of MacKenny, he was beaten up with a pipe and an axe and then strangled by Childs., in apparent bid for Childs to win favouir with MacKenny.
January 1975, Robert Brown, was friends with Eve, Childs was concerned when he started asking questions about Eve's disappearance. Brown was shot three times, then axed and stabbed with both a knife and a sword.
November 1975, George and Terry Brett were Childs next targets, Childs claiming he was paid to kill them. Terry was George Bretts' ten-year-old son, who was out for a drive with his father; they were both shot through the head.
July 1978, Freddie Sherwood would also meet the same fate three years later. Sherwood was again an alleged contract killing according to Childs, but little connection could be found.
October 1978, Ronald Andrews was the last victim, he died because Harry MacKenney was having an affair with his wife. Childs lured him to his flat when he shot him.
Most of the bodies were burnt in the fireplace of Childs' house, after both Child's and (allegedly) McKenny had tried unsuccessfully to mince the body and dispose of it down the toilet.
Detectives reconstructed this burning using an 11-stone pig to prove that it was possible.
No bodies were ever recovered.
Childs would later admit to many other murders starting earlier on in his career; as a pathological liar, it is hard to believe all the accounts he gives.

November 1974, Childs was given life imprisonment, after confessing to the six murders whilst McKenny got life with a recommendation of at least 25 years.
McKenny was convicted of four murders, including those of haulage contractor George Brett and his 10-year-old son, Terry.
He was acquitted of murdering Terry Eve because of lack of corroboration, but Pinfold was convicted of murdering Mr Eve on the basis that he procured McKenny and Childs to kill him.

1998, in an interview Childs confessed to a journalist of five more murders while in prison, this has not been followed up.

Monday 15th December 2003, the Court of Appeal in London quashed as "unsafe" the convictions of businessmen Mr Pinfold and Mr McKenny.
The judge said the evidence against Terry Pinfold, and Harry MacKenny, was "so unreliable that it is worthless".
Lord Woolf, the Lord Chief Justice, said that new evidence showed that Childs, regarded as an unsatisfactory witness even at the trial, was a "pathological liar".

2016, Childs is put on a Home office list of prisoners who are to serve a 'Whole life Tariff', never to be released see list Here >>