Jason Marshall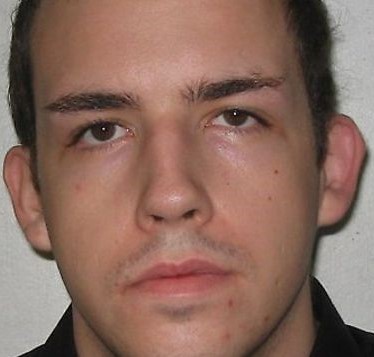 | | |
| --- | --- |
| AKA | The Baboo killer |
| DOB | 1992 |
| Occupation | none |
| Kill Total | 2 |
| Kill Place | London & Rome |
| Kill Date | 2013 |
| M.O. | Stabbing/ Suffocation |
| Victim | Peter Fasoli - 58: Vincenzo Lale - 67 |
Marshal had a turbulent upbringing, moving between foster homes, with little cohesion or purpose, he failed to achieve.
2008, as part of a prison sentence for a non-violent crime, Marshall had been sent to the John Howard Centre for assessments.
Jason Marshall was diagnosed with a personality disorder, and had been treated at The John Howard Centre, a multi-million pound facility in Homerton, London.
2010, He disappeared while on day release, aged-18. He was recaptured 3-weeks later and returned to jail.
2012, Marshall got a job a a cleaner during the Olympics in London, but was sacked, and took to travelling around London pretending to solve crime, he started drinking, his mental health conditions got worse.
Sunday 7th January 2013
, Peter Fasoli, aged-58, met Jason Marshall on a dating website and hooked-up at his Northolt, London, apartment.
Marshall pretended to be an MI5 intelligence officer, arriving at the home kitted out in a police belt, handcuffs and a pistol holder.
He informed Peter Fasoli that he was under arrest for "being a spy under the Espionage Act" during sexual role play. Marshall ordered Peter to strip, he then tied him up and gagged him, as well as using handcuffs on Peter.
During the 'Role play', Marshall threatened Fasoli with a knife, forcing him to give Marshall his PIN number.
Marshall then left the home – making a number of purchases, he then returned and used clingfilm to suffocate Fasoli, who had been tied-up the entire time.
Marshall also stole £800 from Fasoli's home before setting it on fire and fleeing to Italy.
Months after Peter Fasoli was found dead, an inquest ruled he died "accidentally", citing role play that had 'gone wrong'.
Saturday 2nd February 2013, Rome, Italy, police we called to the home of 67-year-old tour operator, Vincenzo Iale, after neighbours became concerned after the lights in the house had all been on for over a week. Police arrived to find Vincenzo dead, a later post-mortem confirmed he had been dead at least a week, and had died from a ligature around his neck.
Bank cards were missing, and cash had been withdrawn from his bank accounts, but there was no sign of forced entry, the police concluded that Vincenzo must have known his attacker.
Police checked Vincenzo's phone, and discovered he had been in contact with a British man, Jason Marshall. Marshall was put under surveillance by Italian police, who saw him using Vincenzo's cards at various cash machines.
Sunday 3rd February 2013, police follow Jason Marshall to a flat, several hours later the police end their shift, but within hours they return after neighbours report screams from the flat. On arrival police discover a man barely alive, he reported that his attacker was Jason Matshall. Police tracked Jason down using the GPS of his phone. When arrested he not only had items of disguise, to support his 'police identity', but also personal items from the current victim as well as items that could be shown to link to the murder of Vincenzo Lale.
Marshall is arrested and charged with the murder of Vincenzo, and the attempted murder of the 55-year-old man earlier that night.
Monday 21st March 2014, trial starts in Rome. Marshall still claiming he is an MI5 intelligence agent. Psychiatric reports show he has a personality disorder, Aspurger Syndrome, psychosis, and delusions. During the trial he often became angry, at one stage claiming he was the reincarnation of Archangel Gabriel.
Marshall is found guilty of murder and attempted murder, but due to his psychiatric conditions he is only sentenced to serve 16-years in prison.
Saturday 8th November 2014, Chris, Peter's nephew, who had, in storage some of Peters belongings that had been rescued from the fire, looked at the old computer hard drives, looking for some information to help with doing a family tree, he discovered a video file that took up most of the space on the drive. Chris watched bits of the video, and discovered another mane in the flat, the video was made the day of the fire. Chris called police.Police discover the horrible truth, that Peter was brutally tortured for hours. before Marshall set the fire.
The investigation into Peter Fasoli's death was reopened, police soon discovered, looking again at bank transactions on Peter's credit card, that not only did Marcxhall withdrae large amountys of cash, but four days after the fire there was a transaction for a plane ticket to Italy, in the name of Jason Marshall.
Wednesday 15th February 2017, after police had tracked Marshall to an Italian jail, he was extradited back to the UK and arrested for the murder of Peter Fasoli as he landed at Heathrow airport.
Monday 31st July 2017, Marshall goes on trial at The Old Bailey in London, for the murder of Peter Fasoli.
Wednesday 9th August 2017, Marshall was found guilty of the murder of Peter Fasoli, sentencing was deferred to allow for reports.
S26th eptember 2017, Marshall was jailed for a minimum of 39 years.
Marshall currently held at HMP Frankland, where he will remain until eligible for parole in 2056.
See video below for more . . .