James Watson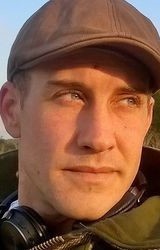 AKA
DOB
1 April

1981

Occupation
Kill Total
1
Kill Place
Peterborough
Kill Date
Nov 1994
M.O.
Strangulation
Victim
Rikki Neave-6
| | |
| --- | --- |
| Court | The Old Bailey |
| Judge | Mrs Justice McGowan |
| Prosceution | Albert Price QC |
| Defence | Jennifer Dempster QC |
| Case No: | T20207051 |
28th November 1994, at just before 9am, Rikki set off to walk to school, he never made It. In woodland not far from the family home 6-year-old Rikki Neave was strangled with his own coat after 13-year-old James Watson jumped out on him in a surprise attack. Earlier in the day the two boys had been seen together.
After leaving the scene, Watson then dumped Rikki's school clothes in a wheelie bin, these were later recovered.
29th November 1994, Rikki's naked body was found the following day in woodland a few minutes' walk from his home in Redmile Walk, Welland, Peterborough. The body was completely naked, and had been laid out in a star shape.
James Watson had originally been questioned by police at the time of the murder, but there was little evidence.
1994, Rikki's mother Ruth Neave who was found to have an interest in murder and serial killers was charged with murdering her six year-old son.
While police were investigating his murder, they found a book containing a picture of the famous drawing of Vitruvian Man, by Leonardo da Vinci, at the Peterborough family home.
Rikki's mother Ruth Neave was accused of killing him at the house and transferring his body to the woods before reporting him missing.
Much was reported in the media at the time as to the type of upbringing Rikki had. The School were concerned about him, and social services were frequent visitors to the home.
In the aftermath social services were accused of not doing a thorough job, and an enquiry was launched by Cambridge County council. You can read the "Rikki Never report", titled;-
INSPECTION OF CHILD PROTECTION SERVICES,
Here >>
1996, Ruth Neave was found not guilty of murder at trial at Northampton Crown Court, and acquitted, but was convicted instead of child neglect and given a seven-year prison sentence.
2016, a cold case review found DNA from James Watson, now aged-40, on fibres taken from Rikki's clothing that had been dumped in the bin.
18th January 2022, at The Old Bailey, James Watson, now aged-40, but just 13-years-old at the time stands accused of murder.
The defense made much of, and called many witnesses to state that the mother of schoolboy Rikki Neave had an interest in crime, and witchcraft and was writing a book on the "perfect murder", at the time of her sons death.
25th June 2022, as he was under 18-years-old at the time of the murderr, Watson is sentenced to life with a minimum term of 15-years. He is eligible for parole in June 2037.