James Sinclair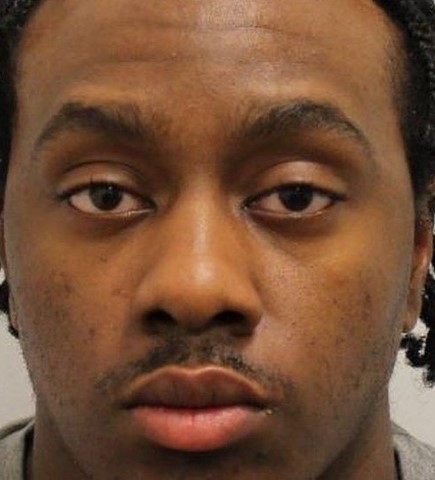 | | |
| --- | --- |
| AKA | |
| DOB | 1990 |
| Occupation | |
| Kill Total | 1 |
| Kill Place | East Ham |
| Kill Date | March 2020 |
| M.O. | Stabbing |
| Victim | Shadika Patel-40 |
| | |
| --- | --- |
| Court | The Old Bailey |
| Judge | |
| Prosecution | William Emlyn Jones QC |
| Defence | Gillian Jones QC |
| Case No: | |
19th March 2020, in the early hours of the morning, 40-year-old Shadika Patel left her home to go shopping, this was the eve of national; lockdown during the Coronavirus pandemic. Sinclaior was caught on CCTV as he approached Shadika, after a conversation he left, but moments later he charged towards her, stabbing her in the face, neck and shoulders seven times.
20th March 2020, Sinclair approached Beverley Barzey in Axminster Road, Islington, north London. Sinclair led Beverley down an alleyway, he then attacked her with a machete-style knife, stabbing her up to 16-times. Local residents were woken up by loud screams and shouted through windows at Sinclair, who then ran off, leaving Beverly for dead, emergency services were quick to the scene, allowing Beverly to survive the attack.
After looking through 100's of hours of CCTV footage, the Police were able to trace Sinclair to a hostel in Three Colt Lane, Providence House. He was arrested on suspicion of murder. An examination of his room discovered two knives and a number of other items that connected him to the crime.
DNA traces from the two women were found on clothing and a trainer police had seized from Sinclair's hostel address in Poplar, these showed a one-in-a-billion match to Sinclair.
Sinclair booked a flight ticket and planned to travel to Rio de Janeiro, Brazil, on 27th March,

26th March 2020, Sinclair is arrested, He was charged with murder and attempted murder and was remanded into custody.
June 2022, Trial starts at The Old Bailey in London. Sinclair denied all charges against him. He also decided not to attend court.
5th July 2022, at The Old Bailey in London, Sinclair is found guilty of the murder of Shadija Patel, he is also found guilty of the attempted murder of 48-year-old Beverley Barzey, in Islington. Sinclair was notr present at any part of the trial.
8th July 2022, sentenced at The Old Bailey Sinclair was sentenced to life imprisonment, with a minimum term of 41-years for murder, with a concurrent life imprisonment term, with a minimum of 18-years for the attempted murder. The 830-days spent on remand in custody will be taken off his total sentence.