James Camb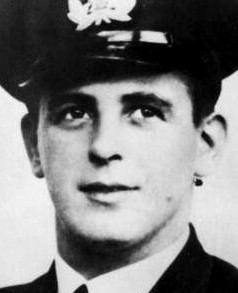 | | |
| --- | --- |
| AKA | The Porthole Murderer |
| DOB | 1916 |
| Occupation | Ship Steward |
| Kill Total | 1 |
| Kill Place | At Sea |
| Kill Date | Oct 1947 |
| M.O. | Strangulation |
| Victim | Eileen (Gay) Gibson-21 |
| | |
| --- | --- |
| Court | Winchester Crown Court |
| Judge | Mr. Justice Hilbery |
| Prosceution | |
| Defence | |
| Case No: | |

18th October 1947 James Camb was working on the Durban Castle liner sailing from Cape town to Southampton.

He had gone to the cabin of Gay Gibson for sex. His victim was an actress named Eileen Isabella Gibson, her stage name was Gay Gibson.
Whether this was consensual is not clear. What is clear is that when Camb was examined by a doctor he had scratch marks on him, consistent with a struggle. Gay had disappeared and the body never found. It is believed Camb pushed her body through the porthole.

10th March 1948, at Hampshire assizes, sitting at Winchester Crown Court, Camb claimed that she had died of natural causes whilst having consensual sex with him.
The prosecution claimed she was strangled - the expert saying that bloodstained saliva on the sheets and the fact that she urinated just before death, staining the bed, showed that she had been strangled.
after four days of hearing the evidence, the jury conducted 45-minutes of deliberation. Finding the steward guilty of murder.
Mr. Justice Hilbery donned the black cap. The judge asked Camb if had anything to say before he was sentenced? "My Lord," replied Camb coolly, "at the beginning of this case ... I pleaded not guilty. I repeat that statement now. That is all."
Camb was sentenced to death.


However, he had a lucky escape, parliament was debating the abolition clause that had recently been put in the Criminal Justice Bill - so all executions were suspended.
The clause was finally deleted and hanging started up again.
September 1959, Camb was released from prison on licence.

1967, James Camb was sentenced to 2-years probation for indecently assaulting a young girl.
Not long after, he was found guilty of indecently assaulting children, his licence was revoked, sending him back to prison to complete his life sentence.

He was released from prison in 1978 and died from heart failure in July 1979..