Ian Stewart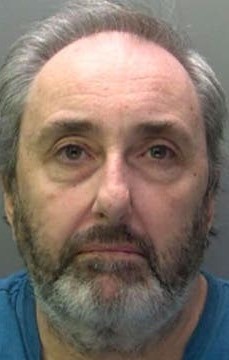 AKA
DOB
1960
Occupation
Kill Total
2
Kill Place
Cambridgeshire
Kill Date
2010 & 2017
M.O.

Drug OD

Suffocation

Strangulation

Victim

Diane Stewart-47

Helen Bailey-51
2nd Trial
Court
Huntingdon Crown Court
Judge
Mr Justice Bryan
Prosceution
Stuart Trimmer QC
Defence
Amjad Malik QC
Case No:

U2022001

T20217021
Greed for money saw this man kill twice.
1979, Ian Stewart met his future wife, Diane, when they were both students at Salford University. Diane was a modern language student, with Stewart studying Computer science.

1982, the couple moved to Cambridge where Stewart was studying for a PhD.


1986, the couple got married and went on to have two sons.
25th June 2010, at his home in Bassingbourm, Cambridgeshire, Stewart attacked his wife, 47-year-old Diane. He convinced paramedics and police at the time that she suffered a '1 in 100,000' fatal epileptic fit.
Stewart was set to pocket a large windfall after his wife death. He received £96,607.37 after Diane's passing from life insurance pay outs and her savings.
2011, Stewart joined an online 'Bereavement support' group, there, claiming to be grieving over his wife's death, he met childrens' author Helen Bailey.
2013, Within two years of meeting, the couple sold their respective homes and together bought a stunning house with an outdoor pool and acres of land in Royston, Hertfordshire.
Ian Stewart and successful children's author Helen Bailey were engaged, all seemed fine, but Stewart wanted the money, and plotted to kill his Fiance. He was prescribed Zopiclone, used to help sleep. Over a period of months he was giving her the drug to keep her sedated.
2016, Stewart strangled 51-year-old Helen Bailey, he then left her body, and that of Boris, their brown miniature dachshund, in the cesspit of the Royston home their shared where they lay undiscovered for three months. Stewart stood to gain £1.8 million should Helen die.
Stewart made various claims as to the whereabouts of his fiancé, initially explaining that he came home and that she had vanished, he later claimed she had been kidnapped.
Police originally had him as a suspect but had little evidence. After a couple of months they conducted a thorough search and found Helen in the cesspit under the garage.
23rd February 2017, At St Albans Crown Court, Stewart claimed that he returned from the supermarket to the family home in Bassingbourn, Cambridgeshire, and found his wife lying in the garden.
But Mrs Stewart had not had an epileptic fit for 18-years and took daily medication. Consultant neurologist Dr Christopher Derry estimating that her risk of having a fatal epileptic seizure was about one in 100,000.
The jury did not believe Stewart and found him guilty off murder.
Stewart was sentenced by Judge Bright QC to life imprisonment with a recommended 34-year minimum term.
After the conviction for the murder of Helen Bailey, police decided to look again at the death of Stewart's first wife, Diane.
Although her cause of death had initially been ruled as Sudden Unexplained Death, due to Epilepsy, new tests by experts were able to identify parts of Diane's brain to determine she had in fact died of asphyxiation. Consultant neuropathologist Professor Safa Al-Sarraj was asked to examine preserved parts of Mrs Stewart's brain, which had been donated to medical science.
Prof Al-Sarraj said there was evidence that Mrs Stewart's brain had suffered a lack of oxygen prior to her death, and he estimated that this happened over a period of 35 minutes to an hour.
18th January 2022, trial opens at Huntingdon Crown Court. Stewart denied the murder of his wife. During the trial Stewart stated that his conviction for the murder of Ms Bailey was a 'miscarriage of justice'.
Wednesday 9th February 2022, a jury of five men and seven women at Huntingdon Crown Court found Stewart guilty of strangling Diane to death in 2010.
Stewart is handed down a life sentence, with the judge issuing a 'Whole life term'. read the full Sentencing remarks made by the judge
Here >>
Ian Stewart is now on the Home Office list of prisoners serving a 'Whole Life Term', see list
here >>
1st April 2022, It is announced that Stewart is to appeal his whole life tariff.
Friday 29th July 2022, Ian Stewart wins his appeal against the whole life sentence. The judge orders him to serve a minimum 35-years behind bars.