Ian Birley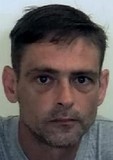 AKA
DOB
1972
Occupation
none
Kill Total
2
Kill Place
Barnsley
Kill Date
1995 & July 2015
M.O.
Beating & Stabbing
Victim
Maurice Hoyle-69

John Gogarty-65
| Court | Sheffield Croen Court |
| --- | --- |
| Judge | Mr Justice King |
| Prosecution | Graham Reeds QC |
| Defence | |
| Case No: | T20157414 |
1995, Ian Birley murdered 69-year-old pensioner, ex-brewery clerk, Maurice Hoyle by beating him with a whiskey bottle before stamping on his head at his home on Belgrave Road in Barnsley. He then went through the house stealing various items, including a watch.
1996, at Sheffield Crown Court, Birley admitted manslaughter, but denied murder. He claimed that Mr Hoyle had invited him to the house, and then attempted to kiss him. Birley claimed he feared he would be raped and lashed out.
He was found guilty and sentenced to life in prison.
December 2013, Birley was released from prison on licence. A condition of the release was he should not drink alcohol. During the following months he repeatedly broke his license conditions.
13th July 2015, 65-year-old John Gogarty was stabbed 69-times when he was murdered in his home in Wombwell, Barnsley, by Ian Birley and his partner Helen Nichols so they could steal cash to settle a drugs debt.
Mr Gogarty was attacked on his front doorstep, the couple made him hand over his bank card and tell them his PIN number before Nichols went to a nearby cash machine and took out £500 before returning to the property. Birley then stabbed Mr Gogarty repeatedly as he lay on the floor. Some of the blows were so strong, that they cut through the bone of the pensioners ribs. After leaving the body in the living room, the couple
went through the house to see what they could steal. They took several expensive watches, and a bottle of champagne, that they drank when they returned to their flat.
17th July 2015, Mr. Gogarty's body discovered by his son.
17th November 2015, At Sheffield crown Court Birley denied murder and robbery, Helen Nichols denied murdered but pleaded guilty to robbery.
4th December 2015, Birley & Nichols both found guilty of murder and robbery.
7th December 2015,
Birley was given a 'Whole Life Term', putting him on the Home Office list of prisoners NEVER to be released, and never considered for parole, See list
Here >>
Birley was also given a concurrent sentence of 16-years for robbery, with Nichols given 12-years for robbery.
Helen Nichols was ordered to serve a minimum 20-years behind bars.
See video below for more ...