Harry Jarvis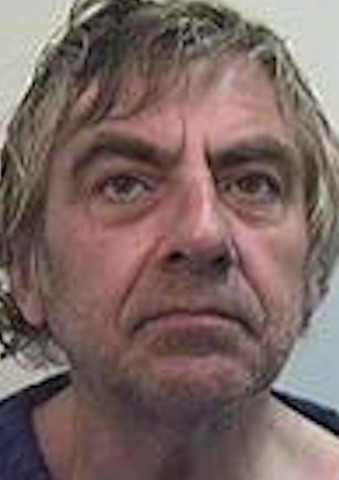 | | |
| --- | --- |
| AKA | |
| DOB | 1950 |
| Occupation | Bus Driver |
| Kill Total | 1 |
| Kill Place | Bathgatte, Scotland |
| Kill Date | 2009 |
| M.O. | unknown |
| Victim | Carol Jarvis-47 |
| | |
| --- | --- |
| Court | Edinburgh high Court |
| Judge | |
| Prosceution | Garry Allan QC |
| Defence | |
Harry Jarvis and his wife Carol had been married for over 30-years. Carol had many medical issues that meant she was on a lot of medication, and was often bed bound for days at a time.
Jarvis had a lover, Rita Heyster - a Jus-Rol pastry heiress who inherited and squandered a £2.5million fortune. She had been living in Jarvis' garden shed, the two were allegedly 'Just friends'.
11th/12th September 2009, Jarvis killed his wife and buried her body under floorboards in the cellar in the West Lothian home they shared, with help of Heyster.
Love letters between Jarvis and Heyster would later reveal the plan the pair hatched. The letters confirmed Jarvis was slowly drugging Carol, and planned to move Heyster into the family home once Carol was dispatched.
One letter read: 'Drugs are doing job. Just took longer than I thought but going fast now. See you in Paradise soon.'
The cause of Carol's death could not be determined at two separate post mortm's, due to the decomposition of her body. Jarvis attempted to claim she died of a fit, during a sex game gone wrong. He said he buried her so he could be close to her.
Jarvis informed his children that their mother had gone away for a rest and to visit friends, the children were not convinced.
Tuesday 15th September 2009, A concerned neighbour alerted the police.
Wednesday 16th September 2009, police carried out extensive searches of the house, eventually discovering the body under floorboards in the cellar.
Thursday 17th September 2009, Jarvis and Heyster were arrested.
18th September 2009, Harry Jarvis, aged-59, appeared at Livingston Sheriff Court charged with murder, perverting the course of justice, fraud and theft.
Rita Elizabeth Heyster, aged-55, was also charged with murder, perverting the course of justice and fraud.
Neither made any plea or declaration and both were remanded into custody.
March 2011, Jarvis jailed for life, with a minimum term of 15-years.
8th July 2011, Heyster cleared of murder, with the judge ruling there was insufficient evidence. However the trial continued with a charge of trying to cover up the murder.
11th July 2011, Heyster was jailed for 4 and a half years for concealing the crime.
2015, It was announced that Jarvis and Heyster would marry behind bars, but a month after the news, Heyster called off the wedding.

2017, aged-57 Jarvis died in HMP Addiewell prison of heart failure.