Florence Maybrick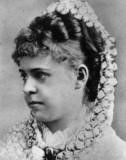 | | |
| --- | --- |
| AKA | |
| DOB | 3 September 1862 |
| Occupation | |
| Kill Total | 1 |
| Kill Place | Liverpool |
| Kill Date | 11 May 1889 |
| M.O. | Poisoning - Arsenic |
| Victim | James Maybrick - 50 |
1881, At 19-years-old while travelling to Britain with her mother, following the death of her father, and her mother re-marring a German army officer, Florence met wealthy cotton broker James Maybrick on board the ship. Maybrick was 23 years older, but a relationship quickly developed.
27th July 188
1, They married at St James's Church, Piccadilly, in London. They then settled in Battlecrease House, Aigburth, a suburb of Liverpool.
The Maybrick's were usually to be found at the most important balls and functions in northern England, and appeared to be a picture of a happiness.
But all was not as it seemed. Maybrick allegedly had a drug habit and a number of mistresses, one of whom had his five children.
Florence, unhappy in her marriage, entered into relationships of her own. One was with a local businessman, Alfred Brierley, which her husband found out about. A violent row occurred after Maybrick heard about Florence's relations with Brierley, during which Maybrick assaulted her and announced his intention of seeking a divorce.

Saturday 11th May 1889, James Maybrick died. His brothers, who were suspicious as to the cause of his death, had his body examined. It was found to contain traces of arsenic, but not enough to be considered fatal. It is uncertain whether this was taken by Maybrick himself or administered by another person. About 20mg of arsenic was found in the liver, in later years it was shown that a fatal dose would be in the region of 100mg.
Nevertheless, Florence Maybrick was charged with his murder.

Arsenic was at the time, regarded by many men as an aphrodisiac and tonic, and James Maybrick was known to have taken it on a regular basis. A local chemist confirmed that he had supplied Maybrick with quantities of the poison; a search of the Maybricks' house later turned up enough to kill at least fifty people

Wednesday 31st July 1889, Florence Maybrick Appeared at Liverpool Assizes, at St. Georges Hall, charged with, "having at Garston, on May 11th May, feloniously, wilfully and of her malice of aforethought, killed and murdered her husband, James Maybrick..

7th August 1889, Florence Maybrick was found guilty of murder and sentenced to death. She claimed that the flypaper soaked in arsenic found in the house was a beauty treatment, but she was not believed.

7th August 1889, Various meetings were held and petitions were sent, four days prior to her execution, Florence was reprieved by the Home Secretary, who changed the charge frrom murdert to one of attempted murder, this attracted a a life sentrence as opposed to a death penalty. Her sentence commuted to life imprisonment with hard labour.

1894, New evidene came to light, when Florrie's mother and a beautry theraspist from Paris confirmed that Arsenic was used as a beauty treatment.

25th January 1904, She had served fifteen years before being released.
Florence returned to America.
23rd October 1941,
Florence died in squalor in Connecticut. Found amongst her possessions, a piece of paper explaining how to use flypaper soaked in arsenic as a beauty treatment.
James Maybrick is also known as being one of the many Jack the Ripper Suspects