Fiona Donnison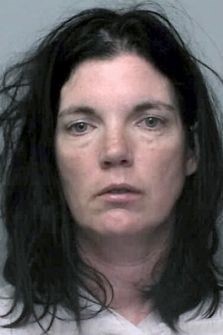 AKA
DOB
1965
Occupation
Insurance manager
Kill Total
2
Kill Place
Surrey
Kill Date
2010
M.O.
Suffocation
Victim
Harry Donnison
Elsie Donnison

| | |
| --- | --- |
| Court | LewesCrown Court |
| Judge | Mr Justice Nicol |
| Prosceution | Christine Laing QC |
| Defence | Simon Russell Flint QC |
| Case No: | |
Fiona Donnison had a comfortable life, along with husband Paul, both married previously, they met at the insurance firm where they both worked. Thery brought a house together in Heathfield, East Sussex. Paul had left the firm, but Fiona continued working in the City of Loindon for an insurance firm.
April 2004, Thier first child Mia is born, but died at age 9-months of alleged cot death, this was later re-examined by police, but there was little evidene to suggest any involvment by Fiona.
The couple went on to have two children together Harry born in 2006 and Elsie born in 2008.
September 2009, retuirning from work in Windsor, Paul finds a note from Fiona saying she and the children had left.
Tuesday 26th January 2010, At her rented house in Lightwater, Surrey, Fiona Donnison, suffocated her two children, Harry, aged three, and Elise, aged two, with thier bed covers, when she suspected her husband Paul had started an affair with an old school friend. She then put the bodies in ags in the boot of her car.
She then armed herself with two kitchen knives, and drove the 90-miles to the former family home in Heathfield, east Sussex, in an attempt to kill estranged husband Paul and blame him for the death of their children, but Mr Donnison did not return to the family home that night.

Wednesday 27th January 2010, 11am:- Fiona Donnison walked into Heathfield police station, shortly after she was taken by police to hospital with suspected self-harm injuries. The police discovered the bodies of two toddlers in holdalls in the boot of her silver Nissan car in Heathfield East Sussex.

Thursday 28th January 2010, Post-mortem tests showed that the toddlers had been dead for less than 24 hours when they were discovered in the car boot, they had been suffocated.

Friday 29th January 2010, Donnison was released from Eastbourne District General hospital into police custody and arrested on suspicion of doiuble murder.

Saturday 30th January 2010, Appearing at Lewes magistrates court, Donnison was charged with the murder of her two children. She was remanded in custody.
Psychiatrists examined Donnison after her arrest and diagnosed her as having a narcissistic personality disorder, an inflated sense of her own importance and entitlement.
Police and social services revealed that Ms Donnison had lost a baby to cot death the previous year, and was know to both police and social; services.

December 2010, At a pre-trial hearing the prosecution brought up The Donnison's daughter Mia, who had died in April 2004 of suspected cot death. The judge, Mr Justice Cooke, ordered there was insufficient evidence to bring this case, but they should proceed with a double murder charge for Harry and Elsie.

Tuesday 12th July 2011, At Lewes Crown Court Donnison denied the two counts of murder, She claimed to have no memory at all of the events that led to the killing of Harry and Elise, but did not give evidence during the trial.

Tuesday 9th August 2011, Fiona Donnison was found guilty of murdering her two young children. She stayed in her cell, refusing to come to court to hear the verdict. She was sentenced to life imprisonment with a recommendation she serve a minimum 32 years behind bars.
22nd May 2012, Donnison appeals her sentence.