Elliot Turner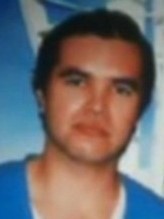 | | |
| --- | --- |
| AKA | |
| DOB | 1991 |
| Occupation | |
| Kill Total | 1 |
| Kill Place | Bournemouth |
| Kill Date | May 2011 |
| M.O. | Stabbing |
| Victim | Emily Longley-17 |
| | |
| --- | --- |
| Court | Winchester Crown Court |
| Judge | Mr Justice Dobbs |
| Prosecution | Timothy Mousley QC |
| Defence | Anthony Donne QC |
| Case No: | T20117162 |
20-year-old Elliot Taylor was a Wealthy jeweller's son. Turner was well known in the local bar and club scene in the Bournemouth and Poole areas and was part of a gang of rich young men nicknamed 'The Firm', with Turner being Called by his friends, All-Talk Turner because of his boasting.
January 2008, when he was 16-years-old, Turner was involved with the police when an ex-girlfriend reported him for harassment. Turner had been bombarding her with texts and emails following their breakup.
December 2010, Turner met 17-year-old model Emily longley, while on a double date. The couple enjoyed the high-life, partying late in to the night and drinking £180 bottles of Grey Goose vodka often with other members of The Firm. Turner, who had a history of obsession and violence toward women, soon started to show signs of jealousy and their short relationship soon turned into violent arguments with Turner threatening to kill his girlfriend on an almost daily basis.
March 2011, Emily took part in a photoshoot involving topless men, which sent Turner into a rage and he called her a 'whore'. On a trip to the Isle of Wight for a romantic weekend away, they had a row that ended with Turner smashing up their hotel room.
April 2011, Emily visited her family in New Zealand but didn't tell them anything about Turner's darker side, hiding the true reality of their relationship from her family.
Over the coming weeks, Emily left him on several occasions, Turner hacked her social media accounts, and often followed her. He threatened at least one man he believed Emily was having an affair with, and turned up at a nightclub with a lump hammer.
7th May 2011, Turner would later claim that he acted in self-defence when Emily attacked him and he grabbed her by the throat for five or six seconds and he then woke up to find her dead in his bed in Bournemouth, Dorset. The attack was the culmination of a month of anger and upset over his suspicions that she was`twisting his heart'' by seeing other men. The next morning, at 9:16 am, Elliot's mother, Anita, texted his father, Leigh, and said "come home. Emily's dead." It was more than 40 minutes later that someone finally called 999.
He was immediately arrested at the house, police found that he had his passport in his pocket, with a bag packed nearby. After questioning, he was bailed and went back to his lavish lifestyle. He was handed a new credit card and immediately began partying.
Police wanted to build a case against Turner, knowing that his story of self-defence didn't add up.
In an unusual step, the police bugged the Turner's home. It was through this strategy they found out that not only was Turner completely guilt of Emily's murder but that his parents played a role in helping to cover his tracks.
Turner's parents, Leigh and Anita, tried to help cover up the crime by destroying a confession letter by their son and taking away vital evidence after the murder.
Monday 21st May 2012, Turner was found guilty by a majority vote of 10-2 by a jury at Winchester Crown Court of murdering 17-year-old Emily Longley..
Tuesday 22nd May 2012, Turner was told he must serve a minimum of 16-years in prison. The judge also handed Elliot a sentence of nine months prison for perverting the course of justice, both sentences to run concurrently.
Elliot Turner was not the only one to face charges, his parents Leigh and Anita Turner were sentenced to 27-months for perverting the court of justice.
24th April 2013, Turner lost an appeal against his conviction and sentence, claiming the police had used illegal recordings in the case, the High court dismissed the appeal.