Dr Bodkin Adams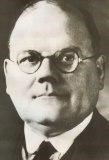 AKA
DOB
21 Jan 1899

(Aquarius)

Occupation
Doctor
Kill Total
130 +
Kill Place
Eastbourne
Kill Date
1949 - 1983
M.O.
Drug O.D.
Victim
?
Adams case is a very contentious one, was he a serial killer? was he a mercy killer, was he none of these?
He was named as the beneficiary in the will's of 132 patients.
He is seen by many as an early version of Dr Harold Shipman, but, he was never actually convicted of a murder.

Over 160 of his patients died under suspicious circumstances. He was tried and acquitted for the murder of one patient in 1957, another count of murder was withdrawn by the prosecution in what has been described as 'an abuse of process'.

Adams was subsequently found guilty of 13 offences of prescription fraud, lying on cremation forms, obstructing a police search and failing to keep a dangerous drugs register.

He was removed from the Medical Register in 1957 and reinstated in 1961. He was banned from prescribing dangerous drugs for life.

4th July 1983. Bodkin Adams died in Eastbourne. Adams had slipped and fractured his hip on 30th June 1983 while shooting in Battle, East Sussex. He was taken to Eastbourne Hospital but developed a chest infection and died, of heart failure.
Other killer Medial practitioners;-
Nurse - Beverly Allitt - killed at least 4
Doctor - Harold Shipman - killed approx 300
Nurse - Colin Norris - Killed at least 4