Derek Brown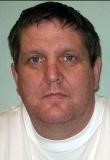 AKA
DOB
1960
Occupation
Driver
Kill Total
2 + ?
Kill Place
London
Kill Date
2007
M.O.
Victim
Xiao Mei Guo - 29

Bonnie Barrett - 24
Serial killer or not? Brown was only convicted of killing twice, but is suspected of at least one other murder, putting him on three killings, so he is on this list.
20th July 1989
, at Preston Crown Court he was jailed for seven years after pleading guilty to rape and attempted buggery.
Brown, originally from Preston,
is linked to an unsolved murder in the north of England. He is a convicted rapist and is believed to have raped six women and sexually assaulted at least a dozen more. A father of seven children, Brown had a real taste for visiting prostitutes on a regular basis.

29th August 2007, The first known murder victim was 29 year old Xiao Mei Guo, a Chinese illegal immigrant DVD seller working on the streets of Whitechapel. She met Brown and DVD footage showed Brown leading her away, never to be seen again.

September 2007, Three weeks later, 24-year-old prostitute Bonnie Barrett vanished from the Commercial Street red-light area, less than half a mile from where Miss Guo went missing

6th October 2007, Brown was arrested for the murder of Xiao Mei Guo and charged soon after with both murders.
A search of Brown's flat in Rotherhithe, found blood, confirmed to be from from the women in his kitchen, corridor and bathroom, this is where police suspect he may have dismembered the women.
Friday 3rd October 2008,
at The Old Bailey in London, Brown denied murder, but admitted paying both women for sex before they disappeared.
The Jury took just three hours to find him guilty.
Convicted of two murders. It was alleged he killed out of a wish to be famous, and emulate serial Killers like Jack the Ripper. He had borrowed books on serial killers from his local library, including
'Killers: The Most Barbaric Murderers of Our Time'
.
Brown was sentenced to a minimum term of 30 years at the Old Bailey in London.
The bodies of the two women have never been found, but DIY equipment found in his flat, including a hacksaw and extra-strength bin-bags suggests he may have dismembered the bodies and disposed of the body parts separately